[Table of Contents] [Previous Section] [Next Section]

How to Find the Right Cruise

OK… So now you are convinced that cruising could be something that you might want to do.
The first thing you need to think about in selecting a cruise, is the obvious, "Where do you want to go?" But the not so obvious are considerations like: cost, time away from the job, and your definition of a vacation.
So before we get into the details, let's talk about the location… 

2.1 Location, Location, Location

Finding the right cruise is all about location, location, and location. Yes, similar to the world of real estate, it's all about the location… where you want to go, what you want in accommodations (view, balcony or not), and how you plan to spend your days ashore.
Before we get too far into the details, let's look at some background material: Running a Cruise Line #101. Most cruise lines have to make money to continue to operate… no money, no cruise line. And to be competitive, they have to offer the best options at the best prices. And they realize that you consumers, are smart, and getting smarter based on stories, blogs, travel sites, and even eBooks like this one. So with that bit of knowledge in mind, let's take a look at travel destinations.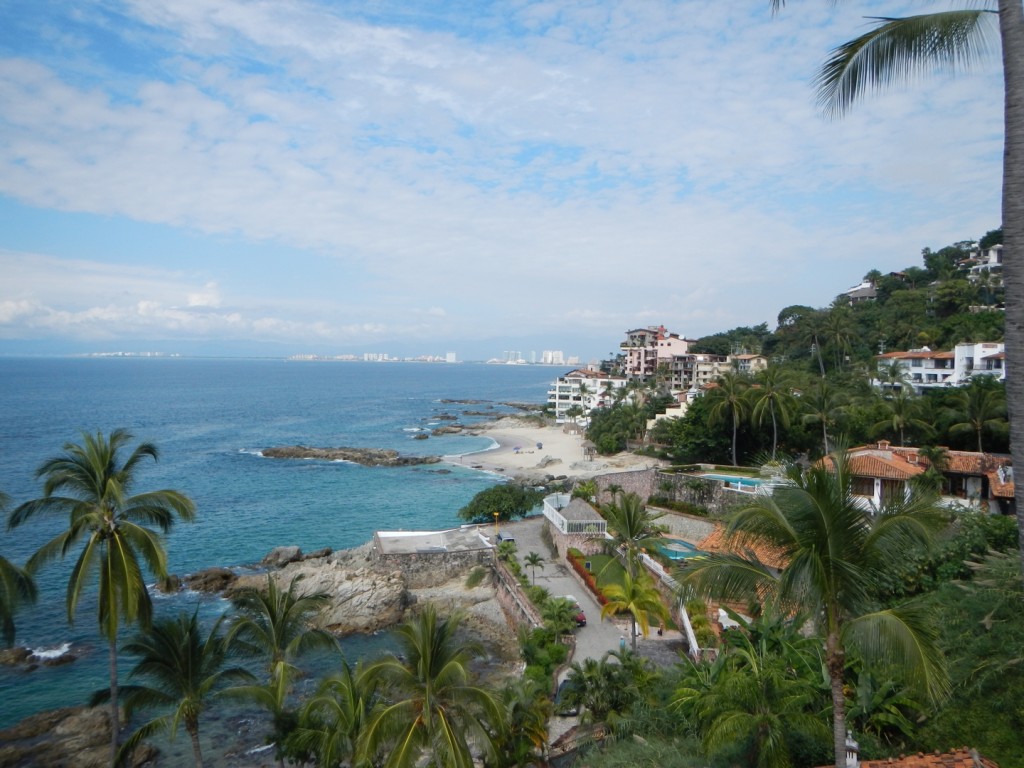 In terms of cruising destinations, it has been said that "cruise ships chase the sun." Most normal people seek relief from the winter blues. Snow is usually great for the first or second week, but soon becomes a "digging out" job before our regular job, or an unholy trinity of slush, ice, and snow (to cover the ice). OK, enough is enough… get me out of here! And thus, the reason for cruise ships chasing the sun… to offer us some relief prior to arrival of Spring.
Sooo… Understanding that cruise lines are run by smart people that want to offer destinations that you, the smart consumer want, consider the obvious… Alaska trips will be offered in the late Spring through the early Fall. Likewise, the Mexican Riviera would be a great option when the ships are not on Alaskan runs… with repositioning cruises connecting the two regions. Add in a few runs out to Hawaii and that may be the continuous itinerary of a West Coast cruise line fleet chasing the sun.
A similar set of destinations in Europe or Asia will follow the sun and vacation schedules of the passengers, and the "summers" and vacations are dependent on which hemisphere we call home. Those folks from down under will be having a wonderful vacation in the sun while we are shoveling out our driveways from last night's blizzard. But the good news is that somewhere on earth the sun is shining and the weather is wonderful.

My recommendation is to chase the destinations that the cruise lines are also chasing, and follow their itinerary for the most options and best deals.

2.2 Off Ship Activities

And step two in finding your cruise is to pick your shore activities. If you plan to never leave your room except to eat (newly-weds), then you can skip the next few suggestions. For the rest of us, shore excursions and off-ship activities should play into our cruise selection.
The best example of two extremes of off-ship activities, with the same ship itinerary is a recent back to back transit I did of the Panama Canal. Going west, the wife was my cabin-mate, and on the return trip, my brother was my companion… they were very different experiences.
The first leg of my journey, with the guidance of my wife, we took in wonderful sight-seeing tours of fortresses and lakes full of wildlife, and shopping. Not the bargain 'til you drop shopping, rather the buy a ring or a house shopping… Nice stores and shops with wonderful goods of the highest craftsmanship.
The return transit through the Canal with my brother was different. If any shore excursion included the words "adventure" or "risk of injury," we were signing up. Zip lining in Costa Rica with crocs for companions, or riding a wild ponga out to the Arches in Cabo, were all included in the brothers' agenda. As for shopping, the hunt for five dollar T-shirts was an ongoing pursuit from the first port of call to the last.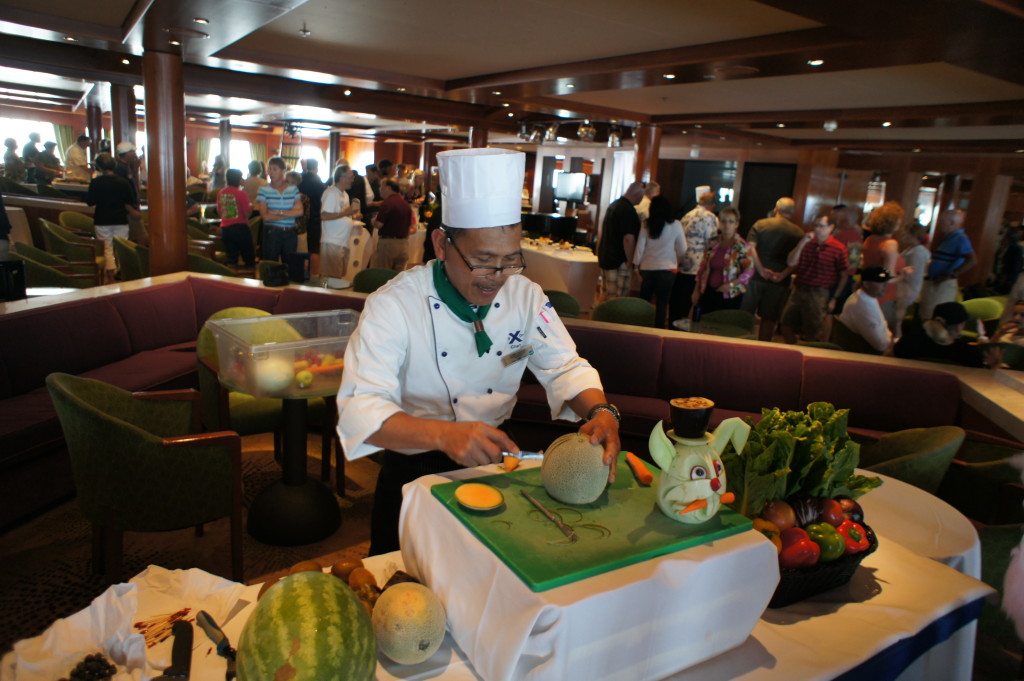 Recommendation: Figure where your interest lie, from the "normal" touring couple, to the crazy brothers adventure and balance that against the ship's itinerary and your idea of a vacation.
And there is more information in Section 5.0 on actually picking your shore excursions.

2.3 Budget and Stars

Since this section is all about picking the right cruise, let's start with your age group, and by age group things really break down into the "currently working" and "retired," and everything else is about personal choices.
You may notice that I carefully avoided a discussion about "child friendly" cruises, because I believe that falls into the category of personal choices. Even on ships where a number of children are passengers, rarely are they a "problem." The kids usually have their own play areas and pool, and I would not base any cruise decision on having or not having children aboard… not a problem, for most reasonable people.
But there will be cruises with few children aboard, because of the time of year (in school) or itinerary of the ship. There are usually few children aboard on the longer voyages, and more expensive trips, which brings us to our next topic of Budget and Stars.
You can do a full transit of the Panama Canal for roughly five thousand dollars per couple, or you can do a similar trip with a slightly different itinerary for fifty thousand dollars. The difference, of course, is stars. If you want to travel first class, with others that also travel first class, it will cost you.
I am not saying that you shouldn't pay for first class, but it is definitely a personal choice. And there are qualitative differences. Without mentioning specific cruise lines, you can expect to wait in line to be seated for diner on some cruise ships. It may not be a long wait and you will be escorted to your table and seated. On the many star ships, your table will be waiting for you with your favorite wine ready to be poured.
Even on "mid-range" cruise lines, the staff will try to remember your name, especially your steward and waiter, and there will be a lot of door openings and "thank you's," but the six star lines take service to a very personal level… and I think they can read your mind, or at least anticipate your next request.
To be fair, though, six star lines can do what they do because of the high crew to passenger ratio, which is part of the ticket price.
Recommendation: If you are first starting out cruising, pick a price point and rating that you can consider a good value. Most mid-range lines offer excellent service and you can always upgrade to a better room, or pamper yourself in the spa or other add-on pleasures. If you need to cut corners, a cheaper stateroom and more on-ship amenities might be a good trade-off.

2.4 Go Close to Home

One thing I like to encourage is, explore your own backyard before you journey out into the world. By that, I mean keep your early cruising adventures close to home… if you can. If you are East Coast based, try some cruises that originate and terminate at a nearby city. Consider driving to a long term lot and parking the car, and then embark on your cruise. A short plane or train ride is also a great first step into cruising.
I like to cruise out of the West Coast, to save airfare and time in the air… mostly the latter. As much as I love cruising, I consider air travel today as a necessary evil to get to the embarkation city.
My recommendation is to consider embarkation points close to home to save money and travel hassles.