[Table of Contents] [Previous Section] [Next Section]

Planning for Your Cruise

OK… you have booked your cruise and now you might want to think about some of the other details of your adventure at sea…

3.1 Travel to the Ship

If you followed my advice to pick a cruise embarkation location near your home, then travel to your ship would be pretty straight forward. In San Diego, we usually have one of our kids drop us off at the pier… easy, pleasy. And worse case, we just call up a shuttle, and twenty minutes later we are at the pier.
For Los Angeles embarkations, it is a train and then shuttle to the pier.
For more than a two hours drive… it's some combination of flying and airport shuttles to the pier. And to get the best airfare deals, it's book early to get the best prices.
Warning: The best price may not be the best if you don't buy some form of travel insurance, and that could be as simple as using a credit card with built-in travel insurance, or buying some extra bit of insurance, but we will deal with insurance options in a later chapter. Paying for a refundable ticket is also an option.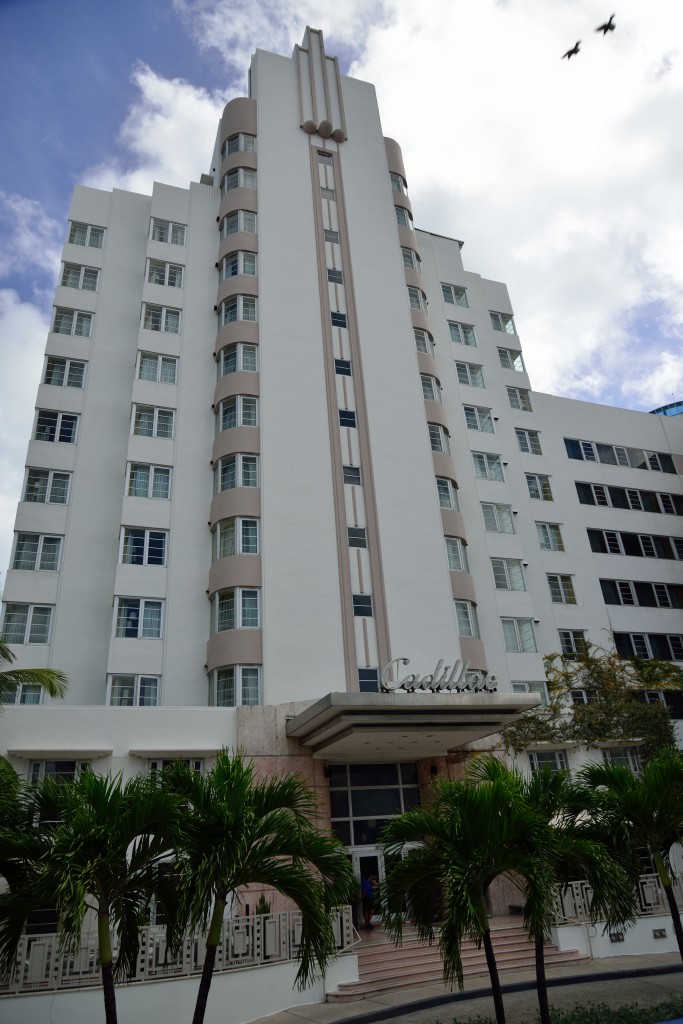 3.2 Hotel or Not

Weather happens, flights get delayed, or you just miss your flight, and your cruise could be over before it begins.
Recommendation: Start your vacation a day early with at least one night in a hotel in the embarkation city. Most cruise ships embark from interesting cities and why not consider them part of your travel adventure? Cities like Miami, San Diego, or New Orleans are end destinations themselves, so why not add an extra day or two to your travel plans? The added bonus is that if you run into travel delays, you will have an extra day to still catch your ship.
And most travel Internet sites will even give you a discount on your hotel room, or rental car when you bundle everything together with your air fare.

3.3 Must Have's

There are some absolutely, positively, must have items for any international travel… And even some US West Coast cruises will often include a stop in Mexico or Canada (to allow on board gaming off the US coast) and should be considered international travel.
Passports and Visas… For any foreign travel, make sure you and everyone in your party (kids too) have a valid passport with at least six months left before expiration. The same applies for visas. Make sure they are valid for the period of the visit.
Recommendation: If you are a single parent, make sure you have a notarized consent letter from the other parent allowing you to take the children out of the country, and if the children have a different last name from that of the traveling parent, the notarized letter should also state that fact.

Recommendation: Double check all travel documents, since any mistakes or missing documents could keep you off the ship.
Medical Insurance… Most travelers do not purchase travel insurance, but should. This type of insurance is normally less than four dollars a day, and could avoid medical costs in the ten's of thousands of dollars. While Medicare and some insurance plans will cover medical costs abroad, most do not cover "extraction costs"… the cost to get a sick or injured person back to their home country. Those costs could include a private aircraft, medical staff in route, etc., etc., which could be ten's of thousands of dollars.
Recommendation: Buy travel or medical insurance to cover everyone in your party. You can check with your local insurance agent, or Internet sites such as Travelex. All you need is your travel itinerary and a credit card, for one less thing to worry about on vacation.
Money… While most destination of the world accept credit cards, some places in the world still only accept cash. And some locations add extra charges to process credit cards, or offer a discount for using cash.
Recommendation: Carry some extra cash in a secure location… which brings us to the next section:

3.4 Security

Locks and security devices… Losing our possessions can be a heart-stopping event that leaves us in a mixed state between disbelieve and anger. And normally, we replay the loss multiple times in our heads with various "solutions" to have avoided the loss.
To understand the effect of losing a possession, try to imagine the loss before it happens… how you would feel, how would it affect your vacation? Simple precautions could save you from a lot of negative situations.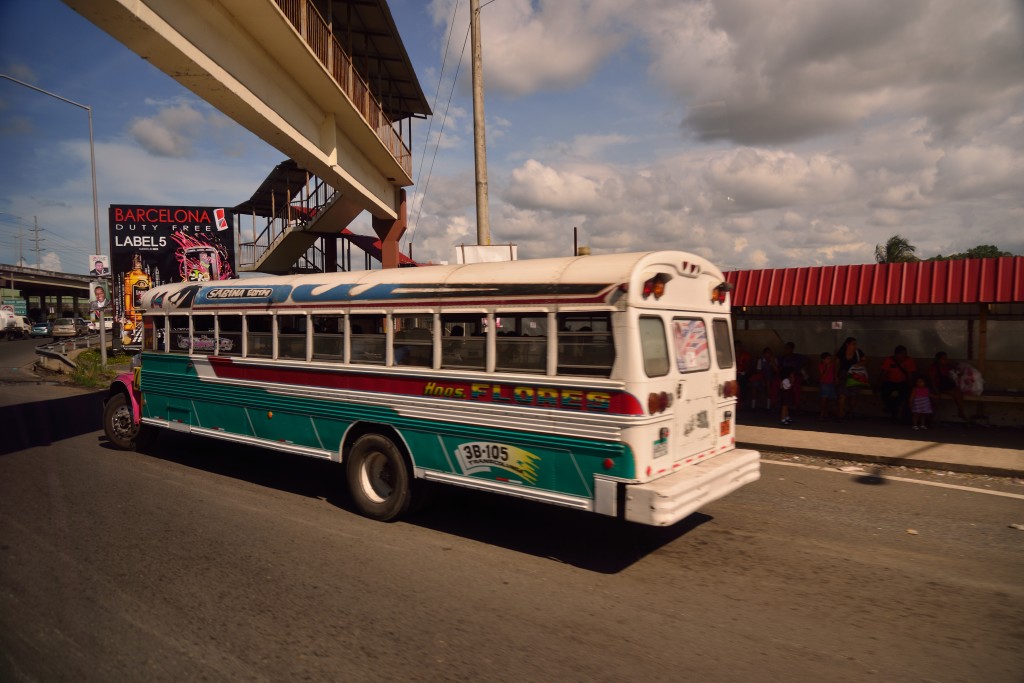 Pickpocket artist can be avoided with a fake wallet, or just putting our cash in our front pockets, instead of rear. A money belt might be a bit uncomfortable, but is useful to avoid the quick fingers of a thief.
Warning: Stay off the local buses of Central America (also known as red devils)… Two reasons: They are popular with pick pocketing practitioners, and most are condemned school buses from the US. A frequent headline in local newspapers is, "Another red devil takes twenty to hell"… reporting yet another crash.
Locks and more locks that are TSA approved, of course, are always a good idea for our baggage. And use the locks even in your shipboard stateroom on your luggage to secure larger items that will not fit in your safe. And also use the safe in your stateroom for smaller items, such as camera, passports, and things you don't want to have go missing. And REALLY expensive items can be checked into the ship's safe… An officer at Ship's Services will be able to help you secure your items.

Don't get me wrong, the staff on most cruise ships are screened and are trustworthy, but occasionally, doors do not lock properly, or are left open by accident, or any number of things can happen to leave your stateroom vulnerable to an opportunistic thief.
Recommendation: Lock your valuables up, in the stateroom safe, or in your luggage. At least you will have a peace of mind that your valuable will remain yours.
And while we are thinking, security, your documents should receive special care while you travel. ALWAYS make multiple copies of your documents such as: passports, visas, driver's license, or anything that identifies you. Even copies of your travel insurance, or ship boarding package can be helpful. And a paper copy of phone numbers of contacts back home and along your route can be useful… especially if you lose your cell phone.

And NEVER announce your travel plans on public social media sites, like FaceBook. The word gets out that you will be out of the country for a week or so, and you may not have a home to come home to… or end up with an empty home. Friend of a friend networks are not the safest places to share travel plans. After you return home is the time to post those photos of your adventures and friends you met along the way.
And one of the best and free services for US citizens traveling in foreign countries is the State Department's Smart Traveler Enrollment Program (STEP) at:
After you enroll in the program and enter your travel itinerary, the State Department will know where and when you are at locations on your trip. If you lose your passport, or are detained, or even get sick and need medical evacuation, all your contact information will be available. The folks back home can be contacted, or your US representatives can assist you.
Recommendation: The STEP program is free (you already paid for it when you paid your taxes) and one more way to insure a safe and trouble free vacation. I recommend you use it.

3.5 Packing for the Journey

One thing you can plan on is that you will be moving your fifty pound bags from your house, to the transportation vehicle, to the airport, through the airports, from the airport, and to your ship. And you can duplicate everything for the return trip. To successfully move your bags around, you need to think "wheels." Not three working out of four, or some circa 1980 bag with little metal wheels… you need big, tough, ball-bearing, turn in every direction wheels on your bags. Sooo…
Recommendation: Buy a good set of luggage and you will never regret the decision. Many of the big-box stores and discount clubs sell excellent spinners and gliding baggage that will also accommodate a good set of lock and security devices (straps and cables). You will breeze past the uninformed traveler with ease and save your back for more vacation oriented activities.
And while we are dealing with luggage, stay within the limits set by the airlines for checked and carry-on bags. The magic number for domestic and international checked bags seems to be 62… That is a combined width and depth and height, in inches, equaling 62 inches or less. And they do count the wheels! So if you have an older bag that totals more than 62 inches, you will pay an extra fee for every leg of your journey. Sooo…
Recommendation: Measure your luggage to make sure it is within the limits set by the airlines, and you may want to also weigh your bags to stay within the weight limits… usually fifty pounds, but can vary across different carriers.
Carry-on bags also have size and weight limits so some juggling between bags might be something you want to play with.
Note: Medical equipment such as CPAP machines, or other devices do not count as one of your carry-on bags for most domestic US carriers. This may not be the case for international travel… check with your carriers and their rules.

3.6 Check with the CDC

The cruise lines are pretty good about controlling the outbreak of illness on board ship. Everything in public areas is constantly wiped down, cleaned, and disinfected, but you might want to go ashore along your cruise. The Centers for Disease Control and Prevention (CDC) maintains a comprehensive website that will either alert you to possible travel concerns in countries you will be visiting, or put your mind at ease.
Recommendation: Check out the CDC website a part of your cruise preparation.
3.7 Call Your Bank Before You Leave Home

It may not be obvious, but your bank is keeping track of you… where you are at, your buying habits, and lot's of things that you do, and that's not a bad thing. The first time you try to use your credit card in a foreign country, the card might be denied, if your bank doesn't know it is you hundreds of miles from home. Banks don't like to see "unusual" credit card activity and may put a hold on your card, which might be difficult to correct while you are out of the country.
Recommendation: Call your bank and advise them of your travel itinerary, or you might be mistaken for a bad guy.
3.8 Things That You Will Appreciate on Your Journey

There are several items that you may see other passengers using and wish that you too had brought on your trip. Well, now you can skip the "wish I had" and go directly to "glad you had." Here are some items on that list:
Good camera… is something you always should include. Add waterproof to the camera's features is also a good idea, because waterproof will also mean dustproof, and probably shockproof. Zip lining with the camera "attached" to some part of you can record some great action videos. And a trip to the beach or a fall off your horse will not destroy the insides of a waterproof camera. (Falling off a horse is not recommended.)
And how good should the camera be? A professional photographer could bring thousands of dollars of gear, but that doesn't mean you should. A good Digital Single Lens Reflex (DSLR) will produce better results than most point and shoot camera, but I might suggest a middle ground. If you want high quality photos, a DSLR does make sense, but use "travel lenses." You can use older generation lenses, or cheap lenses (a lot of plastic parts) that produce excellent results. I use a couple of older lenses when I travel that are nearly the equal of "pro glass." I don't worry about damaging expensive lenses and I get excellent results… the Nikon variable aperture 24-85mm and 18-35 mm lenses are examples of "travel lenses."
Drip-dry clothing… is something I ALWAYS something I bring on a trip. T-shirts or other clothing that are made of a synthetic material or blends may cost a bit more that cotton items, but you can wash and dry them in minutes aboard ship… saving time, cost of laundering, and weight (three synthetics can do the job of ten cotton items).
My technique is simple… rinse and wash out the synthetics or blends in the morning (before they collect the towels and after showers), and squeeze most of the water, but not so much that you create winkles. Then lay the article of clothing on a towel on the floor (not on carpet) and roll up the towel. Then just step on the towel until the garment is almost dry. Hang up the article of clothing in the shower area (there is a clothes line for this purpose in the shower). The items will be dry in a few hours… time enough to get some ice cream and visit the pool area.
The advantage to using this quick-dry technique is mostly saving weight on the amount of clothing you need to bring on a trip… and saving a few dollars on laundry fees (more money for shopping). Note: Most shipboard laundry service will not wash T-shirts with lettering, since the lettering or colors could come off and they just don't want the hassle.
Sun screen, hat, sunglasses, bug repellant… A good way to ruin a vacation is to join the ranks of the lobster people. The Gilbert and Sullivan ditty, "Only mad dogs and Englishmen go out in the noonday sun," is more than true. The sun in the tropics will burn you up in minutes, especially with those North American winter tans (milk white).
I preach it aboard ship and at every talk, "Put on sunscreen, wear a hat, and protect your eyes!" but on every trip, I see bright red people trying to navigate the buffet line and not touch anyone else.
Recommendation: Wear sunscreen and protection. The tropical sun will burn you up!
As for the bugs… it is always a good idea to bring along insect repellant if you plan to go into the jungle, or rain forest. But be careful! If the repellant contains DEET, which is very effective, spray it on your clothing and try to limit contact with your skin. Better yet, wear clothing that has built-in natural insect repellant, which can be found at most good camping stores.
Computer Tablet… is one of the best devices to take on vacation. Load up movies before you leave home for entertainment in flight, or waiting for a connection. Use it to keep copies of all your documents. Of course books, games, and even some light "work" are all options. And most cruise ships offer Internet services, or you can jump on a WiFi hub at most destination ports to catch up on your email.
DANGER: Never use any passwords on public networks (free WiFi connections). If you want to use e-mail on your journey, set up a "throw away" account at any of the large providers (MSN, Yahoo, Google, etc.), and always consider the email sent as public information.
If you are using shipboard services, they are probably safer that free shore Internet, or shore Internet cafes.
Smart phone… is a great item to have on a trip to stay connected to loved ones, and the office. But be careful of carrier add-on fees. Talk to your cell phone service provider to see what plans and options you have. If you wait to when you are in-route, you might not be happy with charges that equal a car payment.
WARNING! Make sure you turn off cellular data for your tablet and phone, or make arrangements to use an international calling plan.
Ear plugs… are the single best vacation saving item that I have found. The neighbors in the next room are having a party at 2:00 am… I don't care. The galley is the next deck up and it sounds like they are throwing pots at each other… I don't care. My brother is operating a chain saw all night (snoring)… And I don't care, because I have my ear plugs in.
But before I get hate mail about evil ear plugs, I need to qualify my definition of ear plugs… there are only two types that work and that I would recommend: Custom molded, and silicone. Custom molded ear plugs are used by many motorcycle riders, and are either made for you, or come as a kit that you pour in and do-it-yourself. I have used the DIY kit and got great results. The alternative to custom ear plugs is silicone plugs designed for keeping water out of swimmers' ears. There are wax ear plugs for the same purpose, but I would not recommend them for all night use… Same for foam ear plugs that the give away free at air shows. With wax or foam ear plugs you will wake up at 2:00 am with pain you will remember… just too much pressure on your ear canal.
Needless to say, this is not a comprehensive list of travel necessities, and you may have your own list of "must have's" so feel free to send in your comments or suggestions since this is an interactive eBook.