[Table of Contents] [Next Section]

Why Cruise?

In our opening pages, we are going to ask and hopefully answer the question, "Why cruise?" There certainly are many ways to spend our time getting to a location, and many ways to spend our money. So what's so special about cruising? And why spend our vacation floating around in the ocean at a speed less than 19th century steam engines? To answer your question, or actually my question that I put in your head, a story…
I was once young and dumb, and while the two states are often found in young males, I wasn't dumb about everything… just selectively. And I remember telling the wife that cruising was something we would do when we got too old to go on "real" vacations. Like I said, I was young and dumb. Years later we did go on a cruise, and I learned to eat my words, and how dumb I had been.
Cruising was not only wonderful, but it was a great value. We arrived at a new location every day, with our hotel room (no packing and unpacking), ate like nobility, and had new adventures at each new port.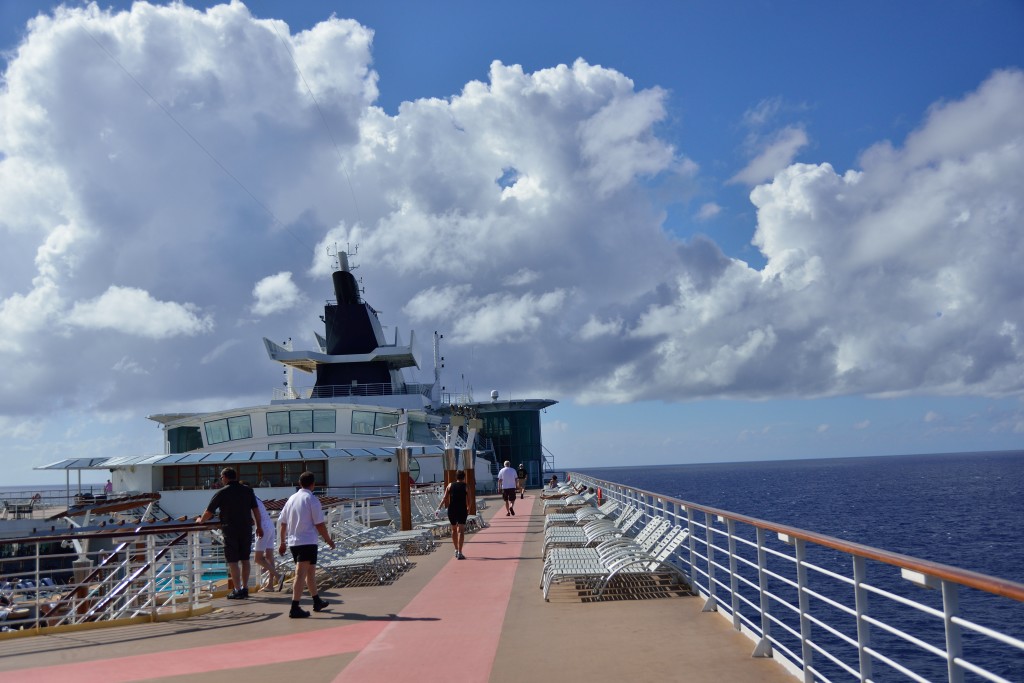 I have been hooked ever since that mid-life cruise and invite you, the reader, to just take a look at the evidence in the rest of this section and decide for yourself. And while some of you may still view cruising as a thousand sick people camped out on deck with buckets for toilets, we will be talking about the other 99.999% norm… Not the tongue waging "news" that fills our media.
So here are some answers to our question of, "Why cruise?"
1.1 Exotic Destinations
When any normal person thinks about cruising, they think about far-away lands or exotic locations filled with blue sky and crystal clear water. White sand beaches, or snowy glaciers are all possibilities.
And the good part of cruising is the getting there, but I am getting ahead of myself. Let's just think about the "there" part of travel, and we will tackle the "getting there" part later. Yes, just let the words "tropical" or "exotic" roll off your tongue, and they will be followed by "cruise." The notions of something strange and exciting, and cruising, work in the minds of most people that have cruised and have never cruised. And that is one of the reasons why cruisers sign up again and again to set off on the high seas. And it is not by accident that cruise lines offer wonderful mid-winter get away's to topical destinations, or cool northern journeys in mid-summer, but more of that in Section 2.
Exotic destinations are a major attraction to cruising. And many exotic locations in the world are within easy reach for today's cruise ships, in fact, that may be a factor in your selecting a particular cruise line or ship… smaller ships can tender (anchor and use small boats to go ashore) or dock at more boutique locations, while larger ships may offer access to larger cities, or more popular locations.
My recommendation: If you are new to cruising, select a popular exotic location, and sail on a 2,000+ passenger ship. Explore the "easy" locations first, as you develop your taste for the more exotic.
If you are a seasoned traveler, you may want to try the less frequented locations and smaller ships. Prices will be higher (in most cases), but you will be seeing the world through more personalized journeys.

1.2 Service, Service, Service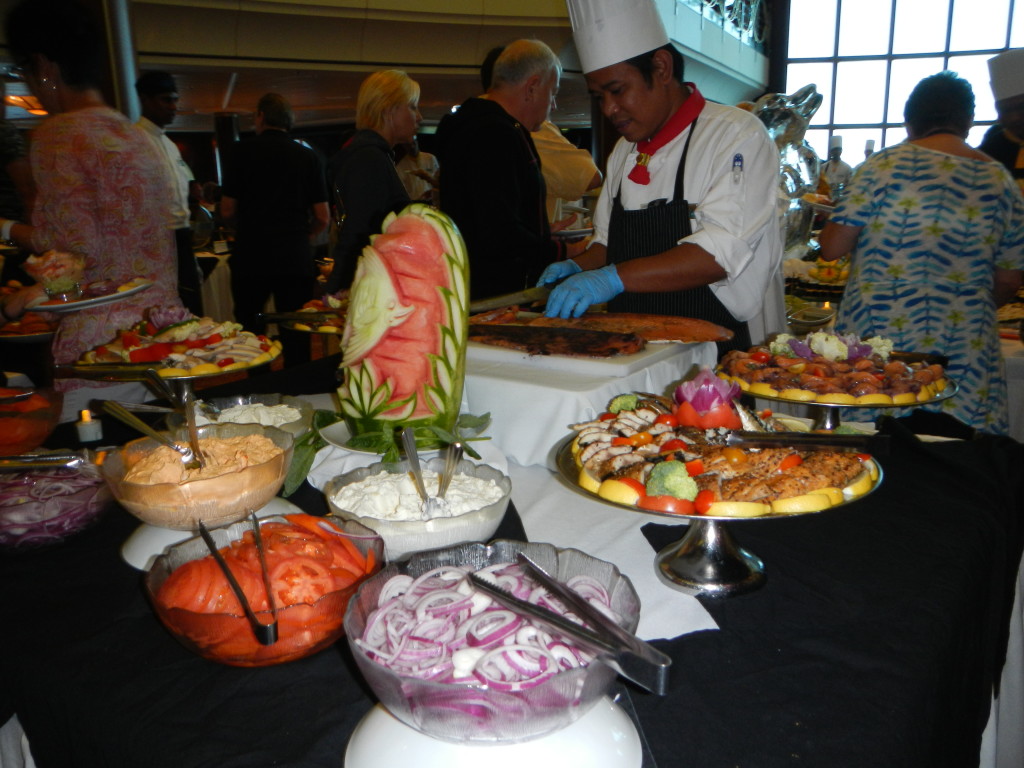 I regularly get out to Las Vegas and one thing I have learned about the city is, "it is all about service." The city runs on it, and depend on it to bring visitors back again and again. The same could be said about the cruise liners of the twentieth and twenty-first century… Cruising is all about service.
Cruising is all about meeting you with a greeting, opening a door, turning down your bed, or bringing you your favorite menu item… without you asking for it. Service is one of the reasons people choose cruising over "getting there fast"… the opposite of good service.
If you are looking for a vacation where you are treated like a minor celebrity, and people address you by your name, rather than, "Hey you," then you need to sign up for a cruise.

1.3 Accommodations… Multi-star Hotel on Water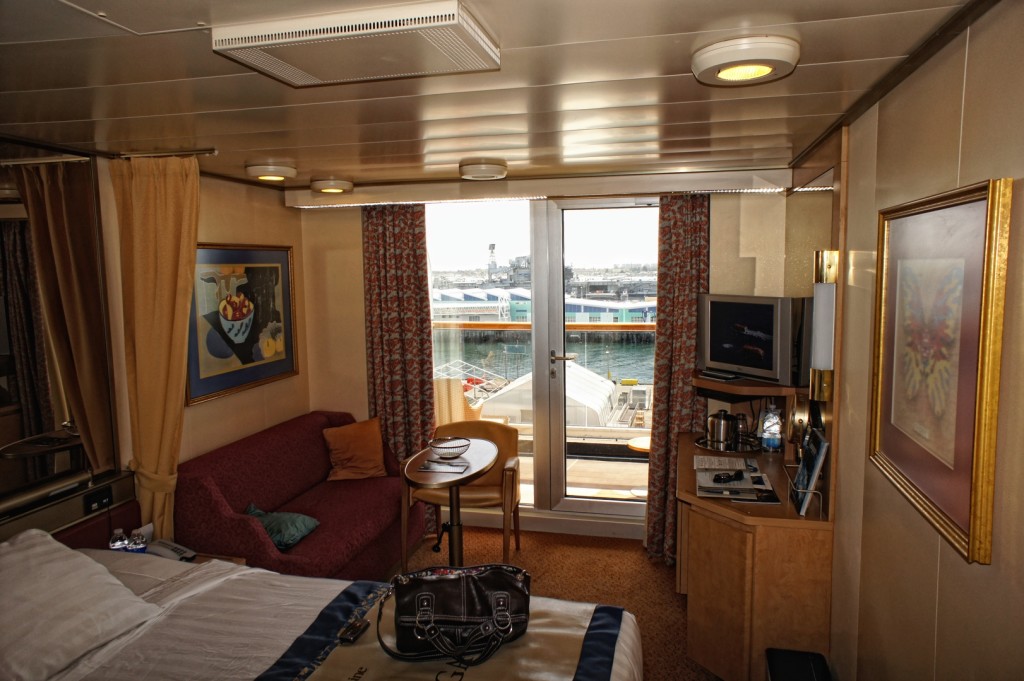 I mentioned it earlier in passing, but it bears repeating: One great thing about cruising is that you unpack once, and your room does the traveling. Waking up in the morning to a new location is something that you quickly learn to enjoy. One day you are in Cabo, you party into the evening, and wake up in Puerto Vallarta. It feels like magic, and adds something extra to your vacation. And it is yet another reason for you to run out right now and sign up for a cruise.

1.4 Fine Dining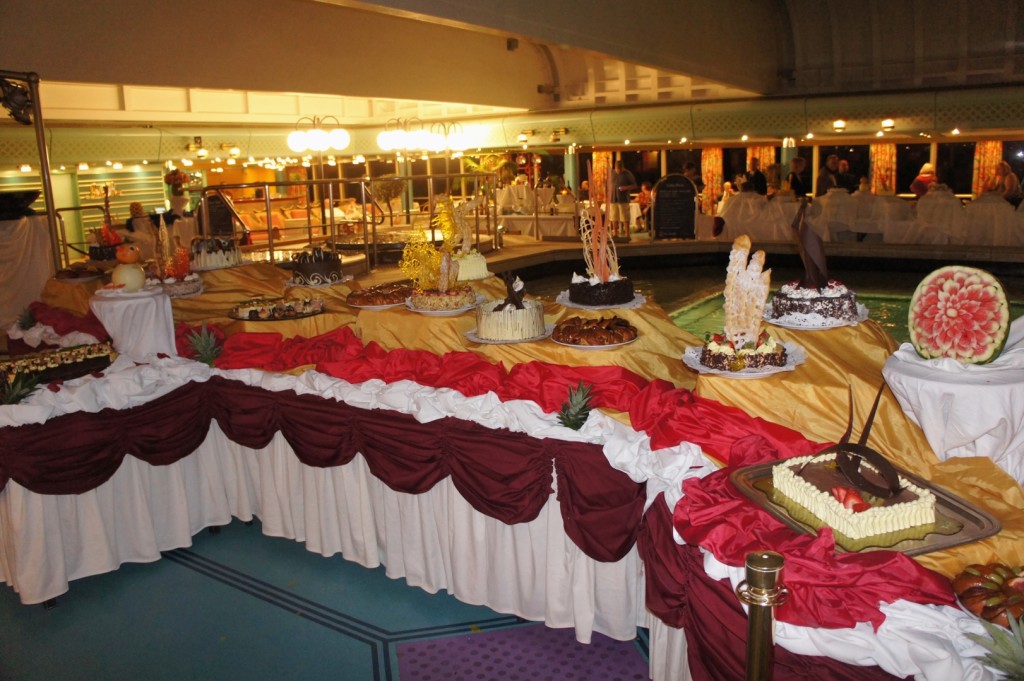 We have all heard stories of travelers gaining a pound to half pound per day while on a cruise. I am here to confirm that story. You will gain weight on a cruise, unless you have some super powers of resisting temptation. Food is a reason to cruise and a major part of the experience. You must embrace your love of the tasty and just let go while on a cruise. And isn't that what we call a "vacation?" Getting away from the ordinary and wading through a sea of chocolate at midnight, or a room full of a hundred tasty selections of our favorite things? Cruising and dining go hand and hand, and we can always diet when we are back doing shore duty.
And not to be forgotten, specialty restaurants are currently the trend on many cruise ships. These are "over the top" fine restaurants that charge an additional fee from thirty to fifty dollars per person, but offer dining at the level of some of the best restaurants anywhere. I have dined at very nice restaurants around the world, and some with those "stars," but I can assure you, shipboard specialty dining is their equal, and yet another reason to add an evening of specialty dining to your cruising itinerary.  

1.5 Entertainment

"What do you want to do tonight?" the wife on vacation asks her husband.
"Oh, I don't know, what do you want to do?" answers the clueless husband.
And so the conversation goes on for the next thirty minutes while the clueless and the more clueless exchange random thoughts.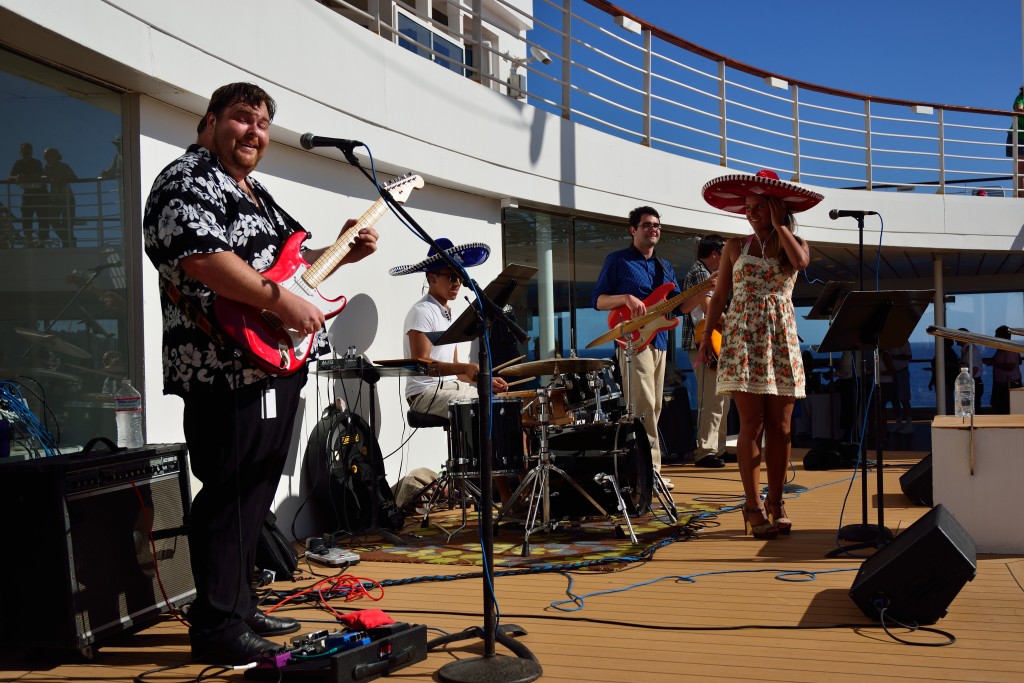 Cruising and entertainment are the same thing. If you run out of things to do on a cruise, then I would suggest professional counseling, or some life intervention strategy. The sole job of the shipboard Entertainment Director and Activity Manager, and their staff, is to keep you entertained and enjoying yourself.
From ice carving in the pool area, to feeding the one arm bandits, to Broadway shows in the evening, there is always something going on that will entertain you. In fact that can be a problem, too many choices and missing one thing while you attend another. Fortunately, even that can be corrected, since many of the activities are rebroadcast on the ship's closed circuit TV channel.
Entertainment of many varieties is part of the cruising experience and one of the major reasons why cruising is such a great bargain.

1.6 Learning
Yes, you will learn new things on a cruise. I learned about the garbage patch in the middle of the Pacific Ocean while sailing out to Hawaii. And heard great stories about sailing aboard a tall ship of the Russian Navy while I was cruising off the coast of Costa Rica. Every time I cruise, I have also enjoyed a journey of the mind, learning about new and wonderful things from the ranks of some of the best speakers in the world.
I have been through the Panama Canal more times than fingers and toes, and enjoy telling the "back stories" about the people and events that have shaped the area. And audiences learn new things like: how to spot the crocs along the transit, or how the ecology of the Canal has and will change over the years.
I believe one of the reasons for travel is expanding our thoughts and experiences. Cruising just makes our travels easier and more comfortable, in the company of many people of like mind.
1.7 The Proof… Cruising Will Make You Cooler
I have seen it happen many times… we board on our cruise as "regular folks" with "normal" ideas about the world around us. But soon a transformation takes place, and I really don't know how or even when we become "aware."
The idea of a nice place to eat changes from our favorite hometown restaurant, to a display of food, and meals that expand our idea of what food can be… Our idea of travel changes from boarding an aluminum tube and breathing each others' air, to arriving at a new destination while we sleep… Our idea of relaxation takes on a whole new meaning as we forget how to spell, "relaxation."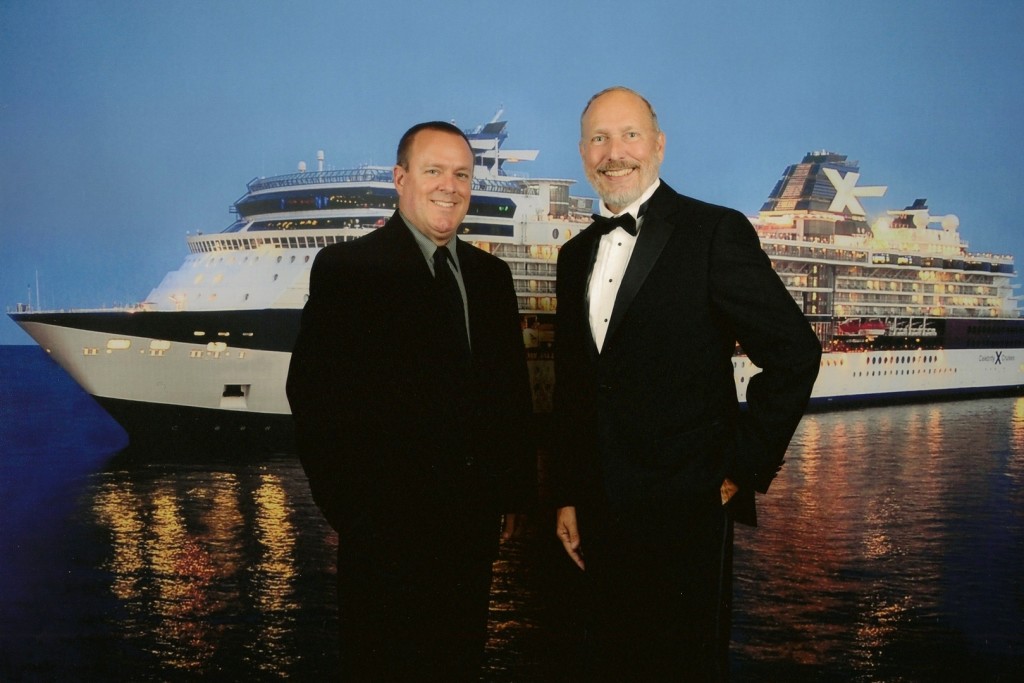 And most of all, we become citizens of the world as we go from "regular folk" to "international explorers"… Cruising just makes us cooler.
---