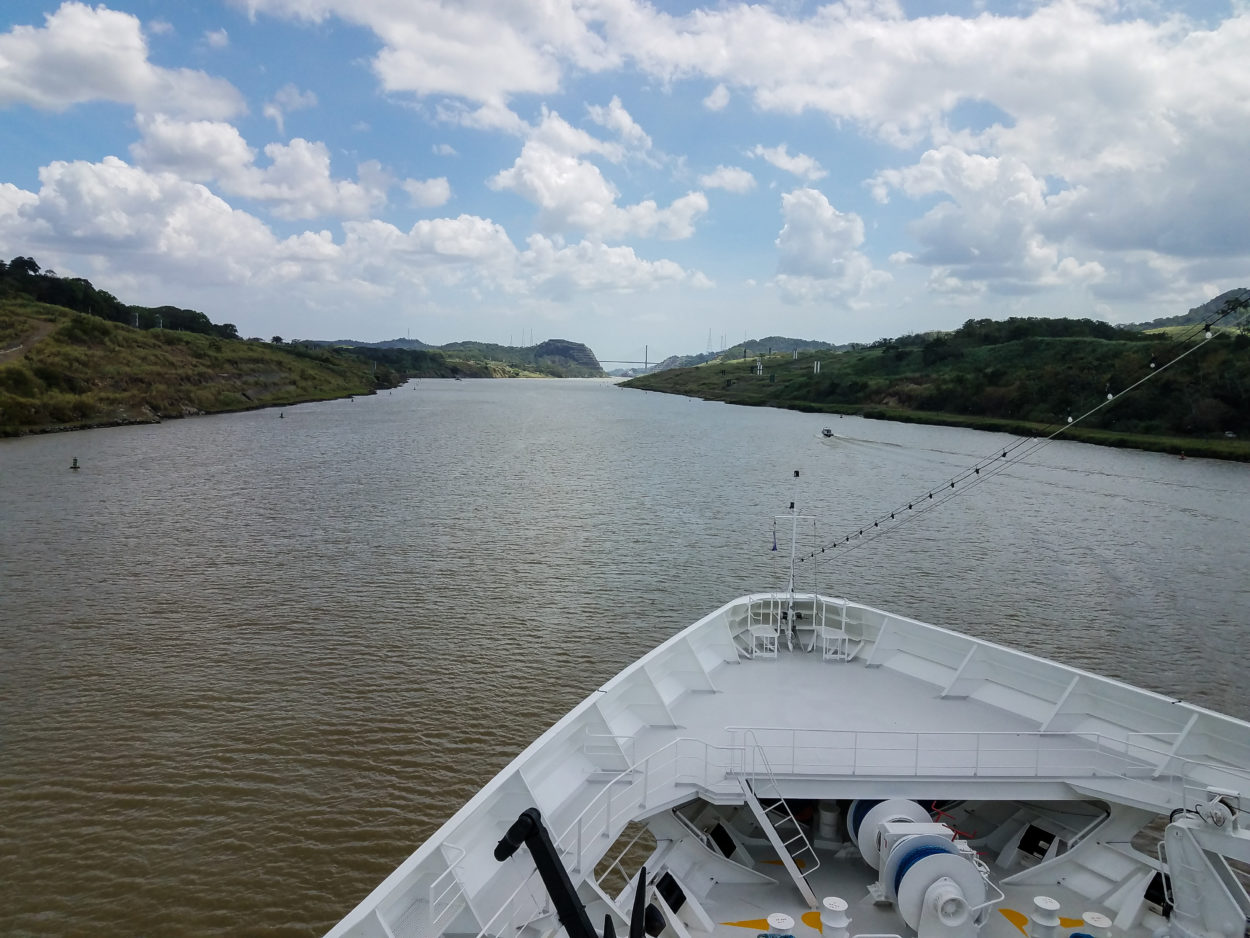 We are back from a wonderful journey on the Azamara Quest (15 Jan to 9 Feb 2017). I do apologize to all those waiting for the photos to be posted, but it seems the magic elves that were supposed to do the gardening and keep up the house went on strike, or quit… I think there were wild animals among the weeds and grass in the yard.
So here are the photos… late but still showing the kind of fun you can encounter aboard a great ship:
Azamara Quest at Sea… These are photos taken during the entire 25 day journey
Cartagena… A nice stop with a tour of the Bay and an Azamara special evening ashore
Panama Canal Transit… A wonderful transit with an overnight in Panama City
Golfito, Costa Rica… Docked at the old United Fruit Company pier and a tour of the town
Puntarenas, Costa Rica… A nice jumping off location for nature tours, beach, and shopping
San Juan Del Sur, Nicaragua… A nice beach town with great surf and beautiful countryside
El Salvador… A pretty country with lots of smiling people, flowers, and fun!
Puerto Queztal, Guatemala… A nice little market right off the ship and a spa day aboard the ship… 50% discounts!
Puerto Chiapas, Mexico… Nice shopping right off the ship and local tours add to the fun
Huatulco, Mexico… One of my personal favorites along our route
Manzanillo, Mexico… All the benefits of a large city with plenty a great resort spots to enjoy
Puerto Vallarta, Mexico… We actually have a favorite walk down the malecon, through the river walk, and back through the old part of town
Cabo San Lucas, Mexico (day 1)… First day was a Super Bowl party on the ship and fun in town
Cabo San Lucas, Mexico (day 2)… The Azamara evening event was spectacular, and the afternoon walk with a bulldog (local drink) was also a treat
Our next trip is also aboard the Azamara Quest on 2 April 2017… Come sail with us from Miami to Barcelona. Too much fun!