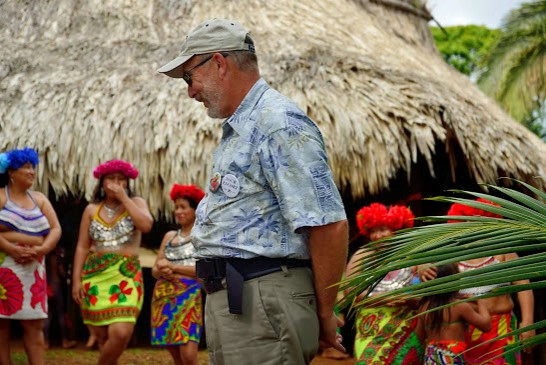 Here are a few videos that capture some of the fun we have on land and at sea… 
Here is a recent post of voice-overs that I did for the Celebrity Infinity (October 2016)… YouTube clips. There is about three seconds of me on the bridge with the mic, but I do the chattering throughout all three videos.
I had a chance to work with the Photography Department on the Queen Victoria during a February 2015 transit of the Canal. Obviously, they did a professional job of editing and putting together a wonderful record of our journey.
Video of me at the San Diego Museum of Man giving a lecture: Past Meets Present. I was also the photographer and curator for the exhibit.
One of my transits through the Panama Canal, 2013 …  and that's me on the bridge with the microphone