[Table of Contents] [Previous Section]

Your Experiences and Comments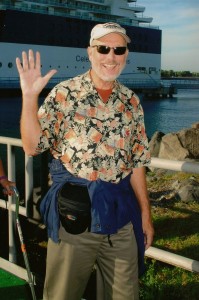 If you would like to contribute any of your travel experiences, advice, suggestions, or just want to say, "Hi!" you know where I am at.
Feel free to add comments at the bottom of any of the pages, or email me with the little pull-open box on the upper right of the screen.
And better yet, you can visit me at the San Diego Museum of Man on most Tuesdays from 10:00 to 2:30… and most days I do a guided tour of the West Gallery (Footstep through Time) at 11:00.
Or, even better than that, I could be your guest speaker on one of your future cruises, and feel free to ask for me by name… Dr. Dave from San Diego. You could become part of my extended world family!