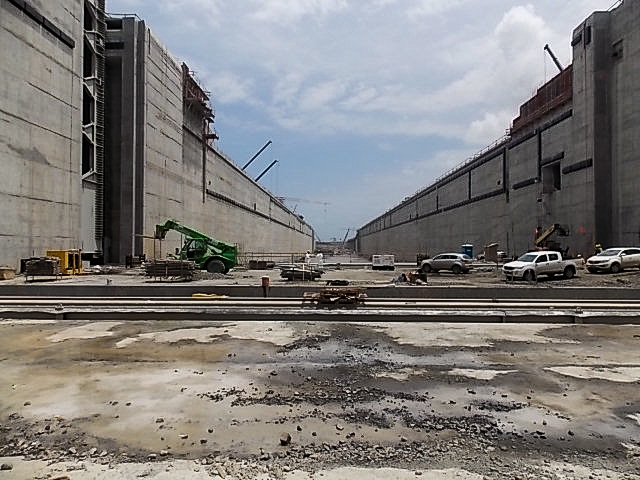 Last week tests were ongoing on the new Aqua Fria Locks (north side) of the new Panama Canal expansion, and even the Wall Street Journal had something to say. The new third lane expansion will be a game changer for world trade, but what about the tourist industry?… will larger cruise ships be using the new expanded lock system?
The answer is "Yes" and "No"… the expanded locks will accommodate larger ships, to include some cruise ships, but the height restrictions at the Bridge of the Americas will still stop some of the larger cruise ships from making a full transit of the canal. That said, expect some of the super-liners to do "inie-outies" at the northern anchorage. The "too tall" cruise ships will be able to use the northern expanded locks, moor in Gatun Lake, and then return through the northern locks.
And it may be a few more years before the super-liners can make the full transit of the canal, and that will depend on raising the Bridge of Americas… and that may happen in the not too distant future.