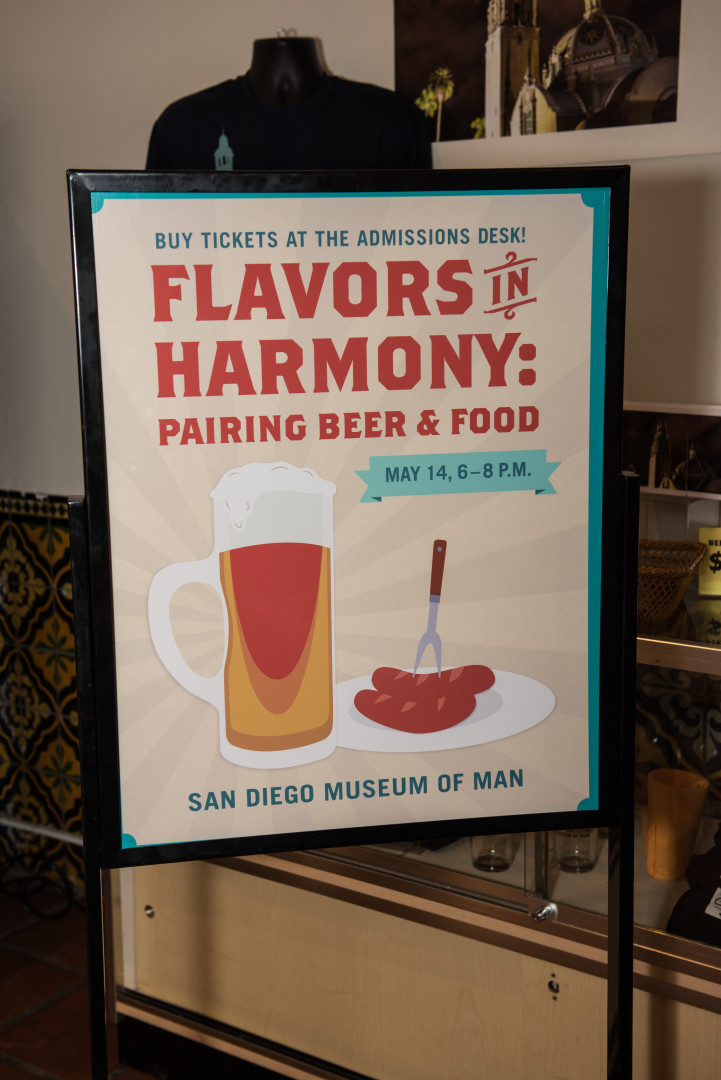 In case you haven't heard… the best parties in San Diego are at the San Diego Museum of Man. It is clearly a case of a museum invested in a community and providing a place where we all can just have a great time together. There are plenty of past events under the [Events] tab above, but last night was spectacular (5/14). The theme for the evening was beer paired with food, and what could be better than that?
The evening started with pouring down rain, which we need in San Diego, but still not a way to start the festivities. Not to be stopped by a little water from the sky, the guests showed up, partied hard, and I believe everyone had a great time.
So next time you are looking for a fun evening out, or just want to hang out with friend, I would suggest the San Diego Museum of Man… party central for SoCal.