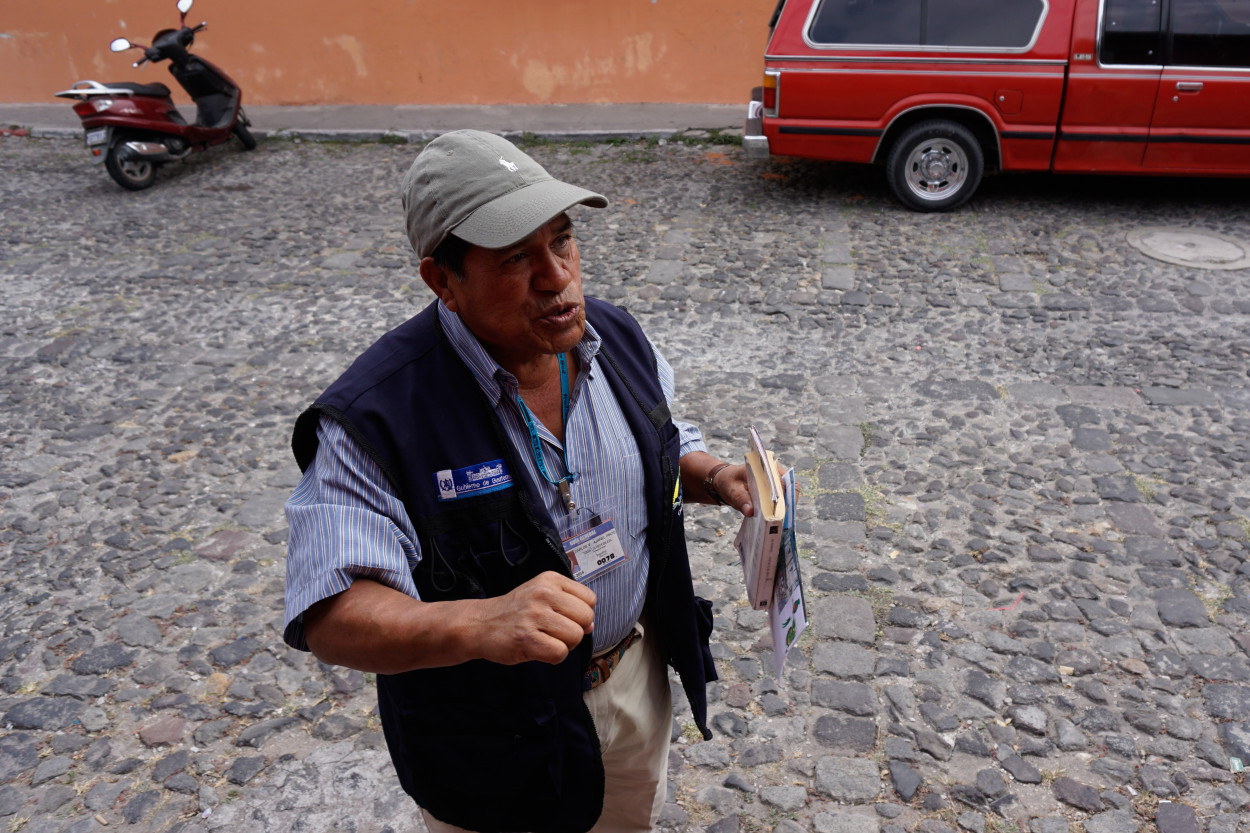 I am not in the habit of recommending commercial vendors, or any "for profit" businesses, but sometimes you have to break a rule or two.
Last time I was in Colonial Antigua (also called La Antigua), Guatemala I was on my own… self-guided, and I imagined wandering the streets and trying to find things of interest, and there are plenty of those. Getting off my bus at the Jade Museum (a great first stop… museum, store, and workshop) I happened to meet a guide by the name of Carlos Pinto (picture is upper right). We seemed to be simpatico as they say in the area, and he offered his services for a quick tour of the city for $10 (per person).
A short time later another couple joined our group and we were off seeing the sights of the city and hearing the stories and history of La Antigua from a local. Well the quick tour took over four hours and we saw and did everything including a wonderful meal at one of the "secret spots" in the city. Carlos earned his $10 plus a good tip, and more importantly, my respect for his services and a new understanding of his wonderful city.
If you are in La Antigua, please give Carlos a call at (502) 4036 1016, or ask for him at the Jade Museum… and tell him Dr. Dave sent you. And do spend some time at the Jade Museum for their free guided tour, Maya history lesson, and learn how jade is turned into beautiful jewelry in their on-site workshop.
And one final item, Carlos speaks English very well and is one of the few guides in the city that also speaks Russian… and a shout-out to all my Russian friends.
And, of course, I took a lot of photos… enjoy!