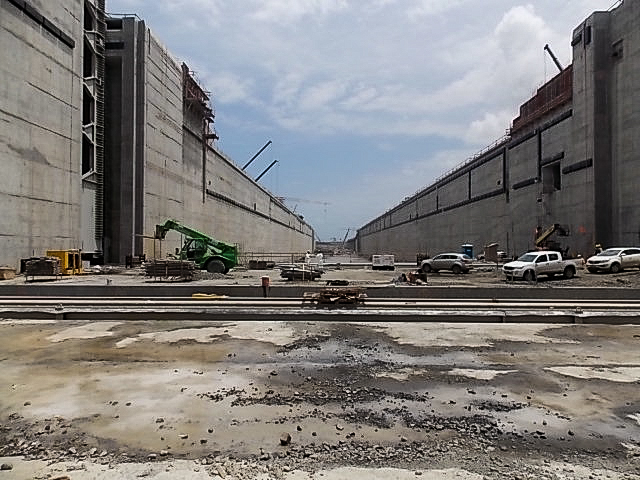 On the last cruise I had the pleasure to meet Jim and Diane Bradley who had lived and worked in Panama for many years… Jim as a supervisor keeping the electrical part of the Canal working, and Diane as the admin for high ranking brass.
Jim and Diane were greeted by top officials of the ACP (in english, Panama Canal Authority) and taken on a private tour of the new expansion project (third lane)… Fortunately for us, they chose to shared their close up view of the project, which is on the same scale as the original work from 1904 to 1914 (massive).
Tour of the Expansion Project of the Panama Canal
BTW: These are the most up to date photos of the project as of April 24th.
Thanks, Jim and Diane, from all of us.