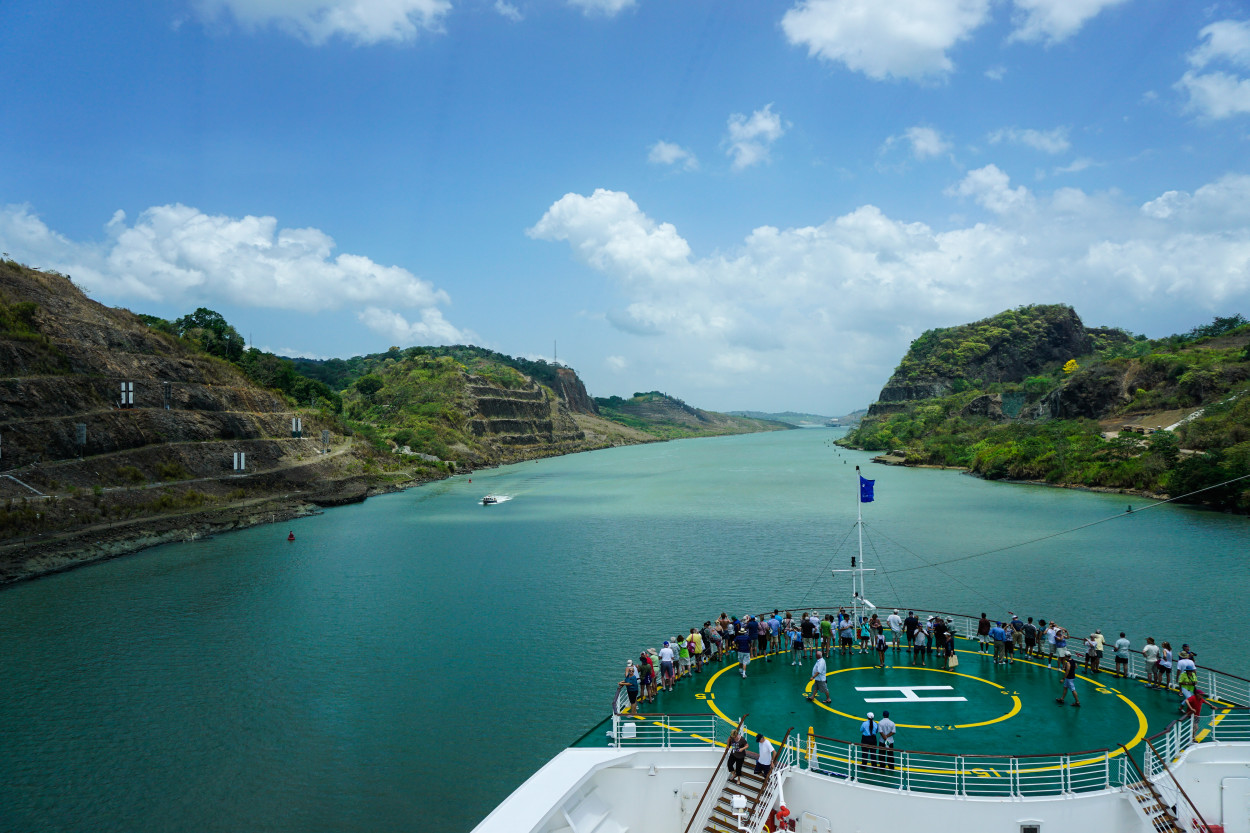 Well we are back again after the fourth transit of the Canal this season, and it was a glorious trip. The Celebrity Infinity is a favorite of ours and this was the third transit we have done on her. The crew was wonderful, as always, and a shout out to Rachel and Kyle for an excellent enrichment and entertainment program. And another thanks to Aaron and the photography department for allowing me to do the voice-over commentary on the trip DVD for the Canal transit.
And, of course, we had a grand time before, after, and during the Canal transit, and to prove it, here are some photos from the trip:
First Day at Sea… Everybody wanted to get smart about the Canal and we had a lot of folks for the talks.
Cabo San Lucas… Cabo is always a nice spot and free WiFi at the marina and throughout town.
Puerto Vallarta… We did some exploring in the Old Town and along the boardwalk.
Puerto Queztal, Guatemala… We took and interesting trip to a little garden and estate.
Puntarenas, Costa Rica… A little walk around town and then off to the Tarcoles River for some croc spotting, and there were plenty.
North-bound Transit of the Panama Canal… It was the Infinity's 100th trip through the Canal and officials from the ACP came on-board to help with the celebration. The weather was perfect and our Panamanian speaker, Marshall, did a great job with the narration… I did the croc spotting and random comments.
The Canal Again on a Ferryboat… We had so much fun the day before, why not do it again? Aboard the Fantasia del Mar we got to go through the Canal again but on a ferryboat. It was a first for me on such a small boat and very different experience.
Cartagena and Spa Day… We had been in Cartagena so many times in the past few months we decided to walk around the port area a bit and then have a Spa Day aboard the ship.
It was a wonderful trip and a special thanks to all the passengers we met along the way that made the journey that much better.
See you next season!