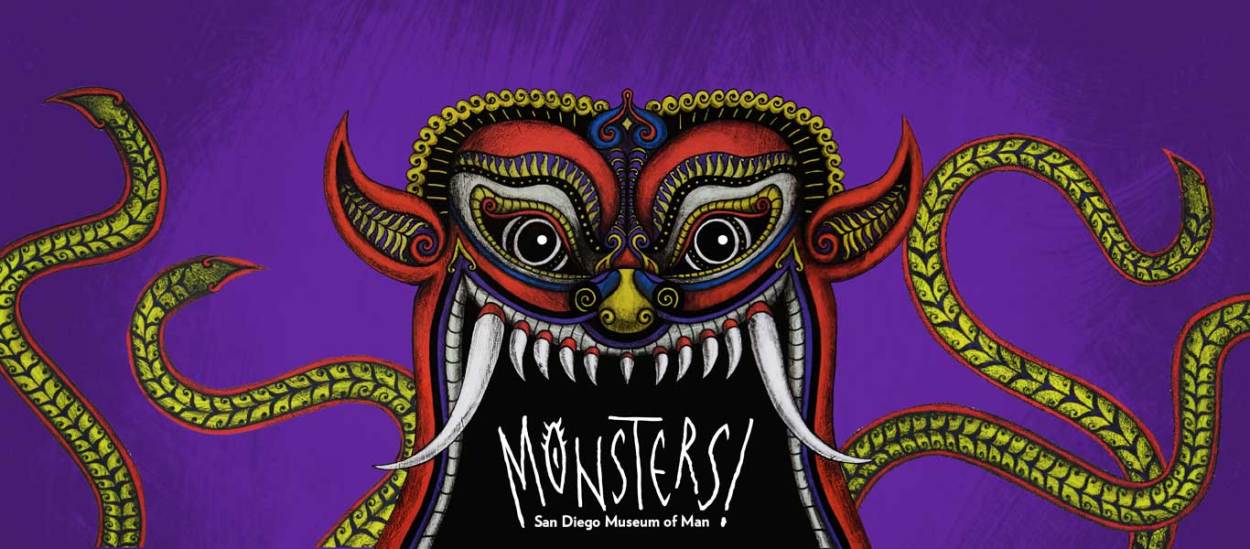 Yes! Monsters are coming to San Diego! Well actually they will be coming to the San Diego Museum of Man on October 25th. This "family friendly" exhibit will entertain and you might even learn something, while you're having fun. The exhibit was created entirely in-house by the same folks that brought us Beerology, which has a more adult fun theme.
So if you have kids, or grand kids, or the neighbor's kids, round them up and prepare to spend some time making monsters, playing in the puppet theater, reading stories, and learning about the world of monsters.
And if you are a grown-up and don't have any kids of your own, come anyway… they don't check IDs.