[Table of Contents] [Previous Section] [Next Section]

Aboard ship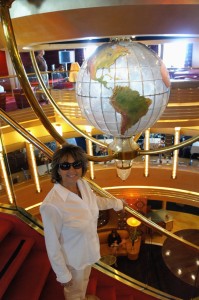 You made it aboard ship and are greeted by some of the ship's officers and crew, and are given a glass of champagne or orange juice or a mimosa (mixture of the two). You are officially on the manifest and part of the cruising world. The gateway to your cruise is usually through the main lobby of the ship that may reach to the upper decks, or at least open into a promenade or multi-deck open area. Expect to see crystal, and chrome, and a grand staircase, and many of the ship's services branching off from this main area. Cruise ships are laid out to maximize space and easy access for the touring public.
Now that you are on-board, you know your stateroom number (and deck), your dinner seating arrangements, and have confirmed any reservations that you made, on shore and aboard ship. And it is not too late to add a package or two to your itinerary, such as a spa day, or drink package. My personal favorite is the photo package. If you buy photos of your on board adventures one at a time, they can get pricy, but usually you can opt for a package deal that includes all your photos taken by the professional staff for one price… I did the math last trip and it worked out to less than ten dollars for each eight by ten glossy. And the fun part was, every time we saw a ship's photographer on the ship (or in port), we jumped in front of his camera. At the end of the trip we had dozens of high quality photos that filled an album.
Recommendation: Considering the price of professional photo sessions today, the on-board photo package (one price for all) is one of the best bargains of your cruise.

5.1 Dining Options
I did mention in an earlier section that early dining is preferred by many travelers, around 6:00 pm. And "many" can be more than half of the sailing passengers. The good news is that it really doesn't matter what time you select for dinner. But you say, "We always eat dinner at 5:00 pm!" And I say, "You are on vacation… try something new."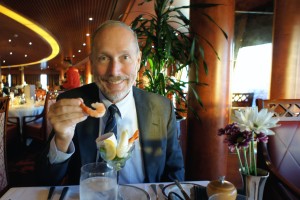 The real reason I say the dining time doesn't really matter is, your schedule on a cruise should be very different than your shore life… and you are on vacation, right? Here is my example:
On shore I get up around seven-ish (and the "ish" can be as late as eight o'clock-ish) since I am retired. Eat breakfast, do my thing, eat lunch, do more of my thing, dinner at five-ish, and then read, play with the grand kids, or watch TV until eleven-ish, and then sleep.
On ship I get up when I feel like it, eat breakfast in the dining room if it is not too late, do my shipboard thing (give a talk or read), eat lunch, more doing my ship thing, dress for dinner, and either go to a show and then eat dinner, or eat dinner and then go to a show, then hang out in one of the lounges or other areas of the ship until twelve-ish, and go to sleep.
Note the only difference is either a show and dinner, or dinner and then a show… so why the fuss about early or late dining?
Recommendation: Be flexible about your dining arrangements. If you don't get the seating you want, ask politely to be changed to select dining or some other time slot, which may become available a few days into the cruise.

5.2 Entertainment, Late or Really Late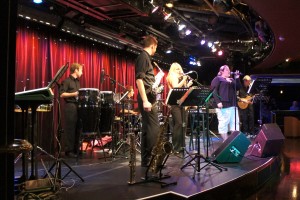 The same thoughts about dining also apply to your schedule for the evening show (see previous section), be flexible on whether you go to an early show or a late one. It will be the same show, but you might enjoy it more after dinner, or before dinner. Again, it is a personal choice, but one you can easily work into your travel plans.
5.3 Shopping
Shopping aboard ship is as much a sport as entertainment. Jewelry, and especially watches are a favorites from raw stones to fine timepieces… and it's all about the deal. And shipboard prices will be hard to beat… even in the big-box retail stores. I have been pleasantly surprises at the prices of many of the electronics items, cameras, binoculars, sunglasses, and the list goes on. Even items like band aids and sun screen are well priced. You would expect that pricing aboard ship would be higher than on shore, since passengers can't shop anywhere else in the middle of the ocean. The opposite is true, and I have found on ship prices to be very competitive with even discount retail stores "back home."
Recommendation: Bring some extra cash for some on-ship bargains. And if you find you need an item, like binoculars, you can buy them aboard knowing you got a good deal.
And before I forget, duty free, is clearly something you want to take advantage of… and you can buy duty-free off ship, but I have found the items (especially alcohol) at the same price or cheaper on ship.
If you do buy alcohol during the cruise, the ship will store it for you until disembarkation in a nice carry-off package.

5.4 Demonstrations, Tours, Auctions, and Edu-tainment Talks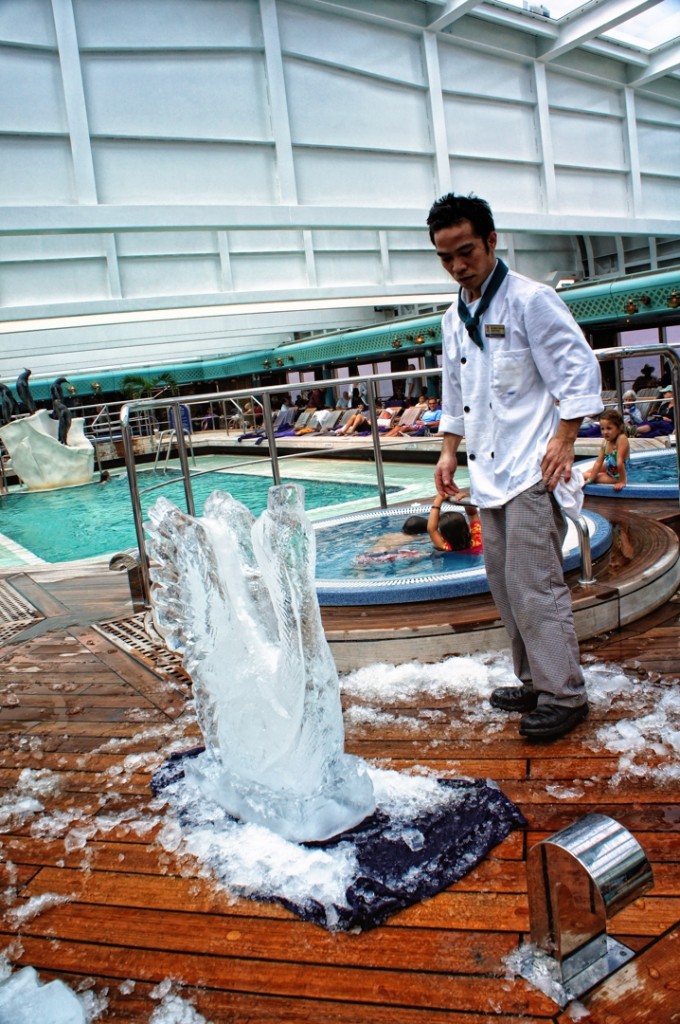 Shipboard demonstrations and tours are something that you may enjoy: How to cook fish, a visit to the galley, ship's navigation, and many other activities are interesting and fun ways to spend your time at sea. Some of the tours require a sign up, or arrive early for a good seat.
Recommendation: Explore the behind the scenes tours and learn how they do that… You too could learn to fold towels into animal shapes.

Auctions of art, and watches, and all kinds of items are favorite activities aboard ship. Register, get your paddle, set your limits, and bid, bid, and outbid! It is a fun activity but don't get carried away.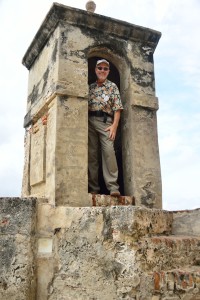 And of course, my absolute favorite activity and pastime aboard ship… attending edu-tainment talks. Some cruise lines bane the use of the word "lecture" because the shipboard talks should be entertaining, while also imparting some knowledge. There is no need to take notes, or study for quizzes on the material… the talks are all about fun and interesting history, facts, or stories that enrich the experience at the next port of call, or just interesting topics.
Most of the speakers selected by the cruise lines are good at what they do… they are entertaining, knowledgeable, and most of all, approachable. I like to "hang out" with fellow passengers after my talks, in the lounges or over a meal. By the end of the cruise, we are all fast friends and enjoying lively conversations about far-away places, and favorite memories of the trip.
Recommendation: Go to the scheduled talks and meet and greet the speakers. You will find the speakers more than willing to join in the fun.

5.5 Photos and DVD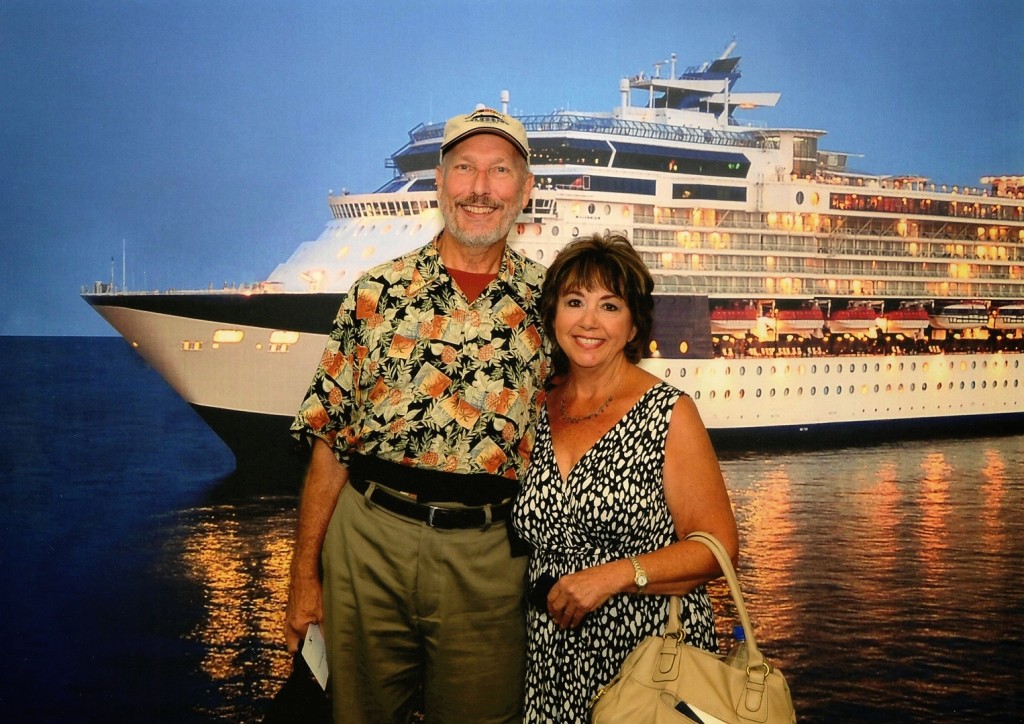 I mentioned it earlier, but it bears repeating… Buy photos of you on your cruise. They may seem a bit pricy, but if you buy the "package," the cost per photo will be much more reasonable. Think of it as hiring a professional photographer for the cruise to follow you around, and catch you at your most glamorous moments. At every port of call, formal dinner, and around the ship you can capture those moments for a lifetime of memories.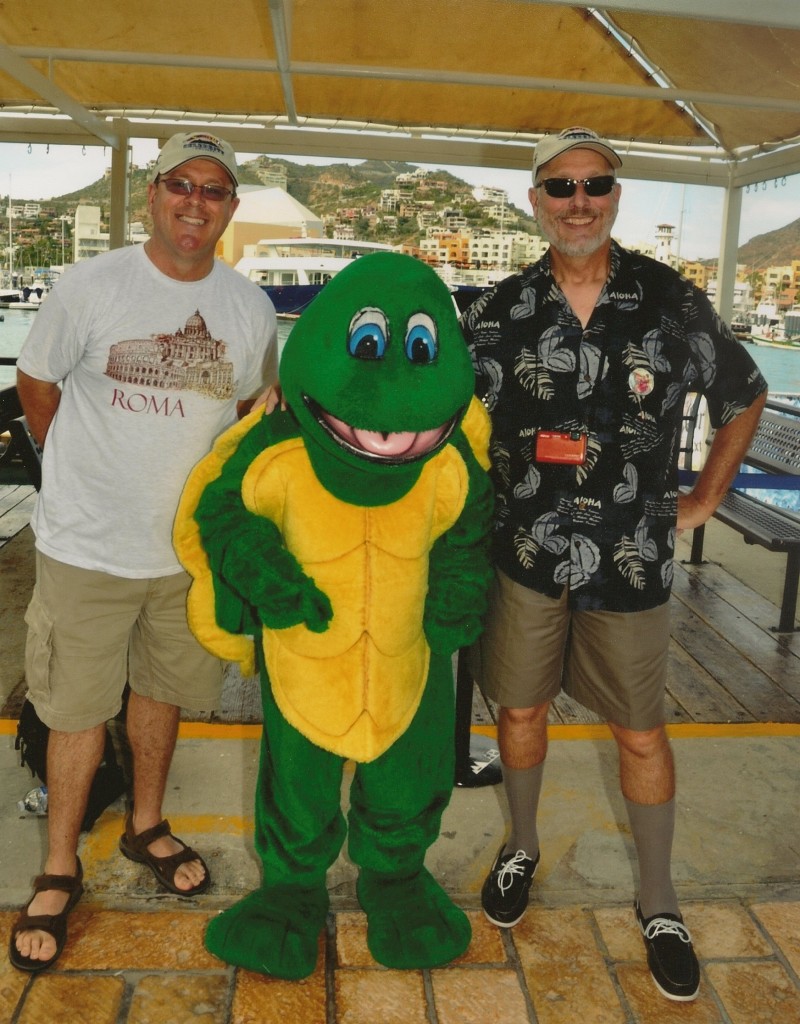 And the single best deal aboard ship has to be the trip DVD. Throughout the cruise you will see the staff from the photo department video recording events, action around the pools, fun games, and the sights and sounds of the journey. The DVD's usually cost less than fifty dollars and will be something you can share with family and friends, and help you to remember to take another cruise.
Recommendation: When you see the video photographer on the ship, jump in front of the camera… to make sure you are on the trip DVD, and then make sure you buy a copy.

5.6 Don't Miss!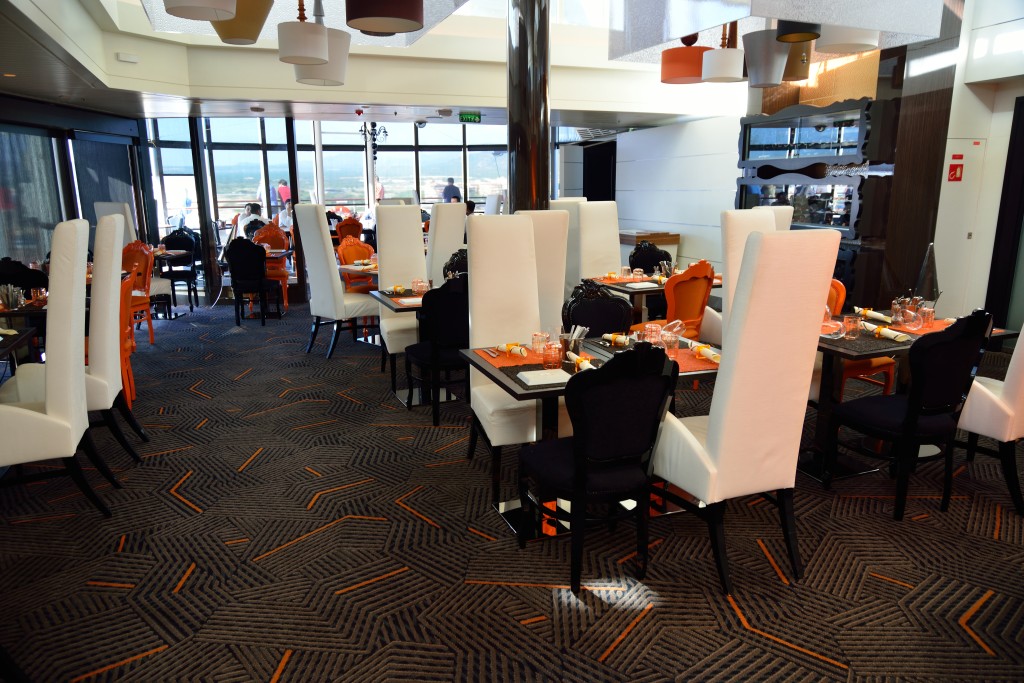 Specialty Restaurants… are something you need to budget into your cruise, and you will send me a thank you note. I have been to a lot of restaurants around the world, and some with those stars, but I can say without any reservation that the shipboard specialty restaurants I have frequented are at the top of my best of the best list. Somewhere between, "Amazing," and "I want to live here and never leave," are typical comments. While you will pay a small per person fee to dine at these establishment, and you will need reservations… they are worth every penny.
Recommendation: I would not miss out on any of the formal nights in the main seating area, but on any other evening I would explore any of the specialty restaurants on-board.
Spa and gym… should be on your list of things to do. Hanging out in the pool area is just a good idea, and there may even be a "healthy dining" area around the pool or gym… give that a try. The spa is all about massages, and deep cleansing, and making you feel good on the inside and out.
Recommendation: Consider booking some individual or couples spa time and do some pampering… you are on vacation.

5.7 Shore Excursions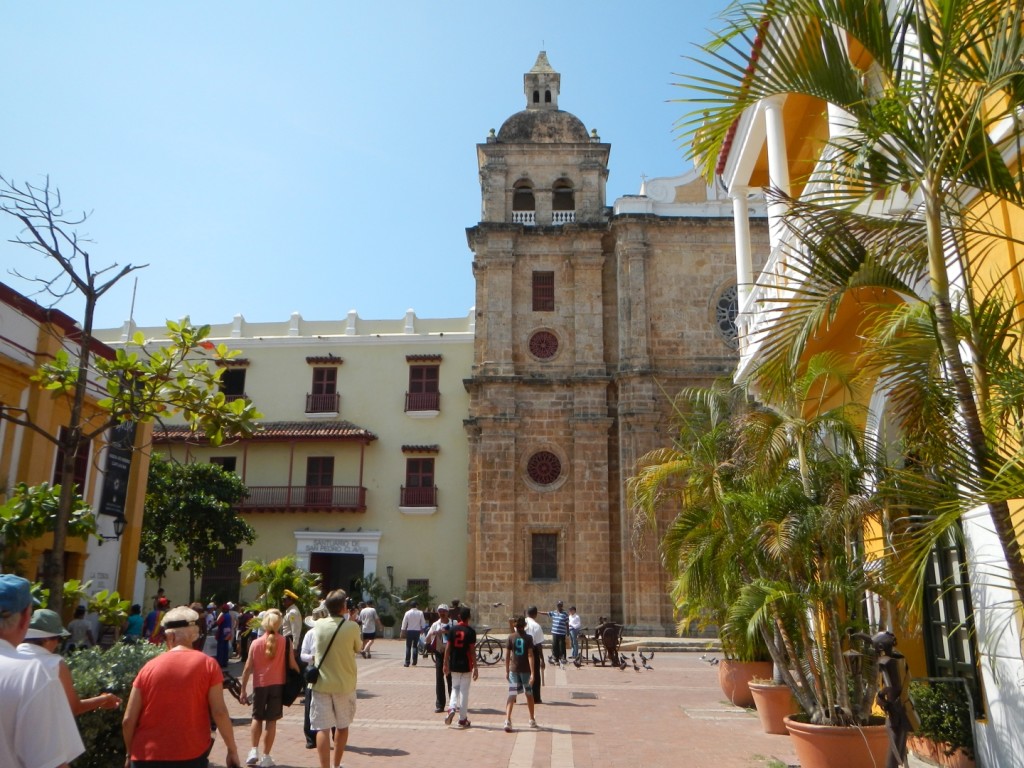 Shore excursions are a major source of revenues for most cruise lines or are included in the price of the cruise. In either case, shore excursions are a major part of providing a memorable cruise experience. And it is mystery to me why, after spending thousands of dollars on a cruise, some folk "cheap out" on shore excursions.
The ship arrives in an exotic destination and some folks go into "super saver" mode and look for their own bargain tours… with varying results. And the results vary from a good experience to a different price at the end of the tour, and threats of calling the police. To the really bad… chasing the cruise ship to the next port.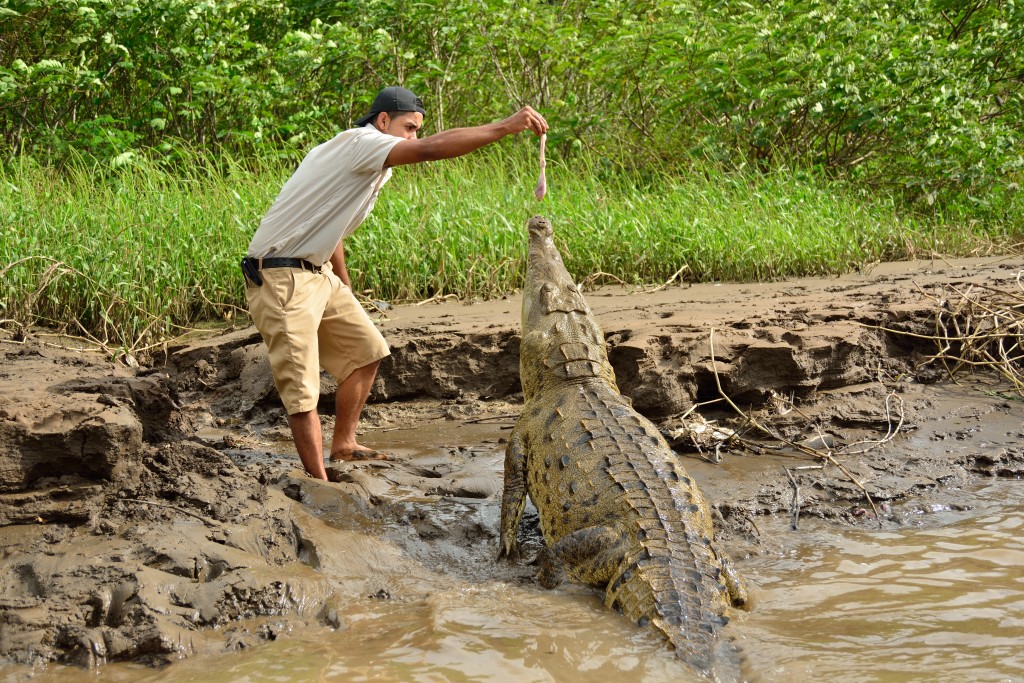 The major advantage to booking shore excursions through the cruise line is that if your ashore tour is delayed, they will hold the ship for you.
Recommendation: Budget fun times ashore into your travel budget and book your shore excursions early (during the on-line check in) to get the best selection.
Warning: If you elect to book your own shore excursion (not with the cruise line) make sure you bring your passport with you. If you miss the ship (flat tire, traffic, any number of things), you may not be able to catch the ship at the next port without a passport… Flying without a passport is not an option.
And for those of you who believe that missing the ship never happens… I give you my latest example, in my I'm Back post.