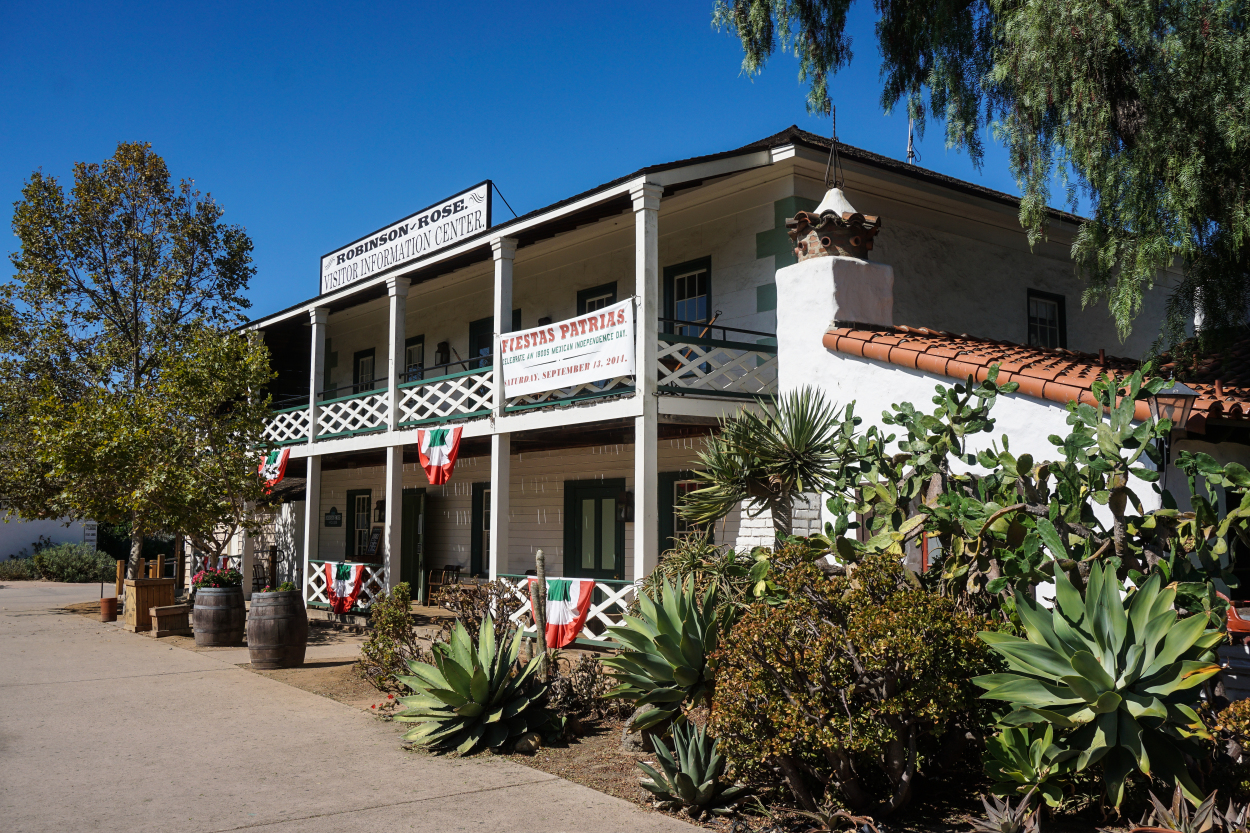 Looking for a nice walk on a Sunday afternoon?… How about a stroll through Old Town State Park? The sights are many, and food is also plentiful, and there are also some great history lessons at every turn.
Old Town is the site of the first San Diego city center, and still has that Old World Spanish charm. You can bring your own snacks and sit on the grass or picnic table in the central plaza, or explore many shops in or around the park. Most of the sights are completely free, although donations are appreciated. One my favorites is the Sheriff's Museum where I get to sit on a real police motorcycle… the closest I will ever get to riding one.
But don't take my word for it, take a stroll for yourselves and enjoy one of the gems of San Diego.