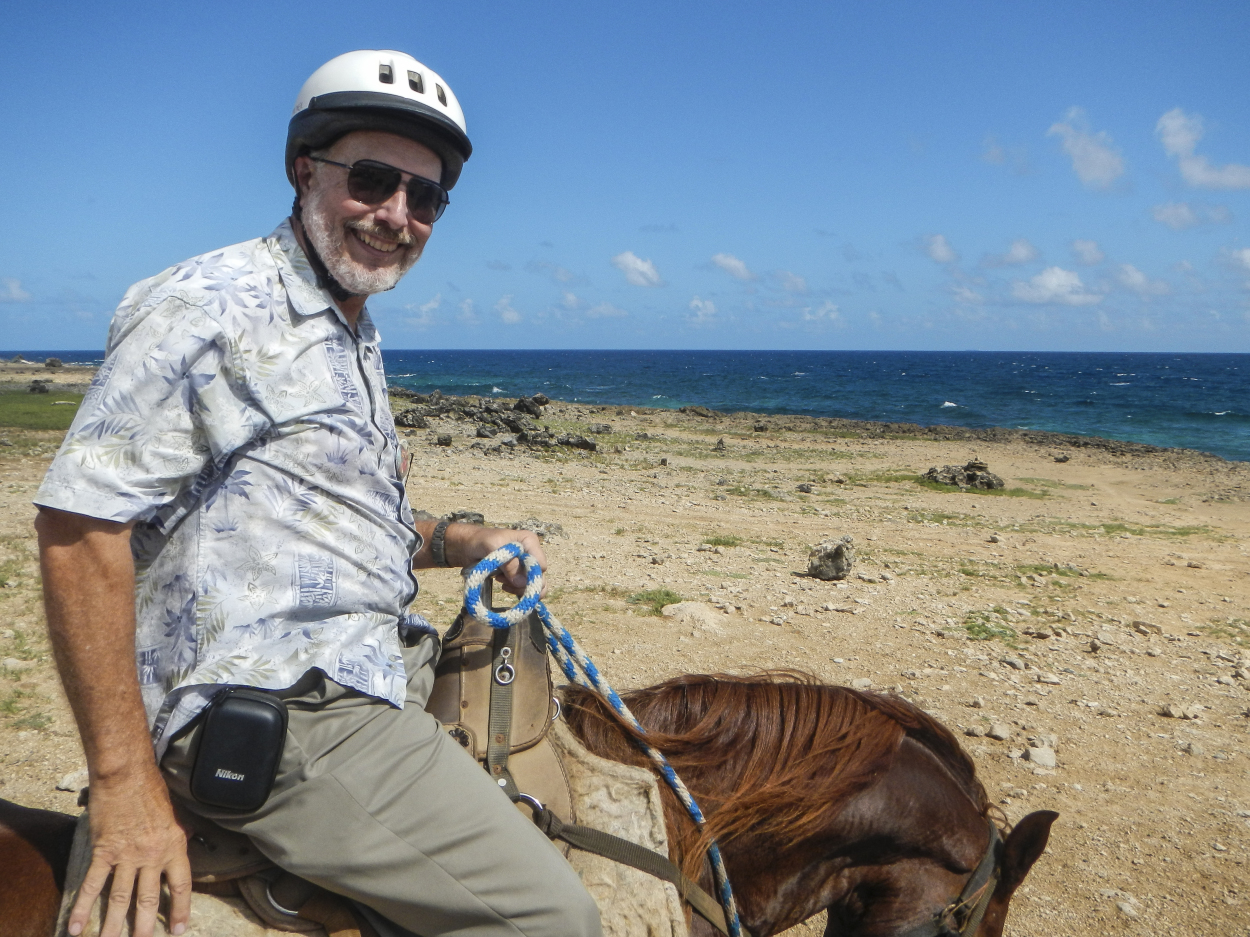 I get asked all the time (at least aboard ship), "What is there to do on shore?"… as in shore excursions. Well, the simple answer is that there are a lot of great things to do and see at most ports of call.
One suggestion for the slightly adventuresome among you might be horseback riding. Not the old nag to and from the barn riding, but some nice trails with beautiful scenery, on well groomed horses. One such excursions was on the Island of Aruba on our last pass through the Canal. The ride was actually more than we expected from a visit to the new mini natural arch (the old one fell down), to a ride on the beach and to the highest point on the island.
If you are stopping in Aruba, I would highly recommend Rancho La Ponderosa, but they do book up fast and give priority to the cruise lines (on-board shore excursions).
And I will see you on the beach… Aruba and horseback riding.