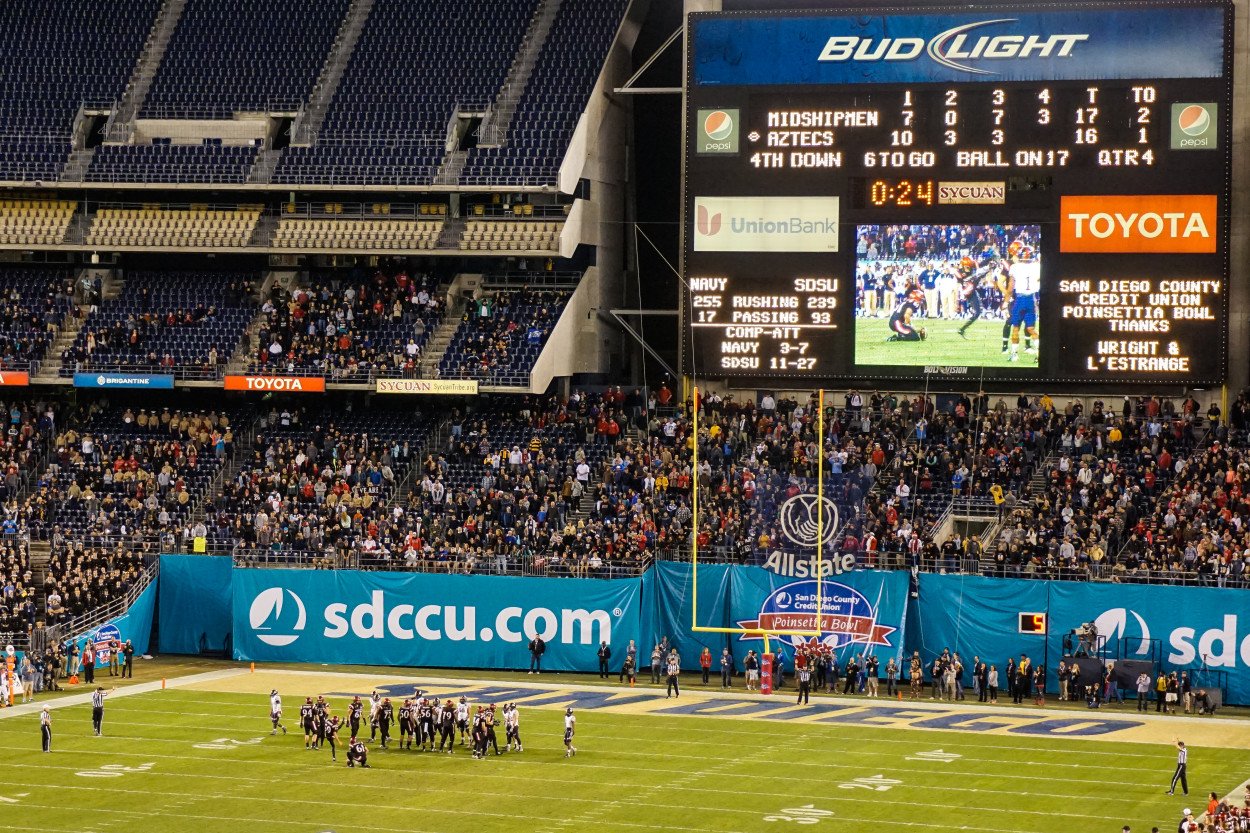 Whether you like football (the American variety) or not, you have to appreciate a good game, where the opponents are well matched and motivated to win. The Poinsettia Bowl on December 23rd in San Diego was the best game ever. The home town team, the Aztecs, were pitted against Navy, and San Diego is a Navy town.
This was our third Poinsettia Bowl and the first time the stadium was packed with fans… for both teams. From kick-off to the final twenty seconds the game was a nail-biter, and as my best friend stated, "You didn't need to buy a whole seat since you were sitting on the edge for the whole game."
There was plenty of eating going on, my friend got his foot caught in one of the stadium seats while trying to climb over a row, and the pageantry of the event was spectacular. It was the best game ever.
Oh… and Navy did win, but that was decided in the final twenty seconds. Like I said, "Best game ever."