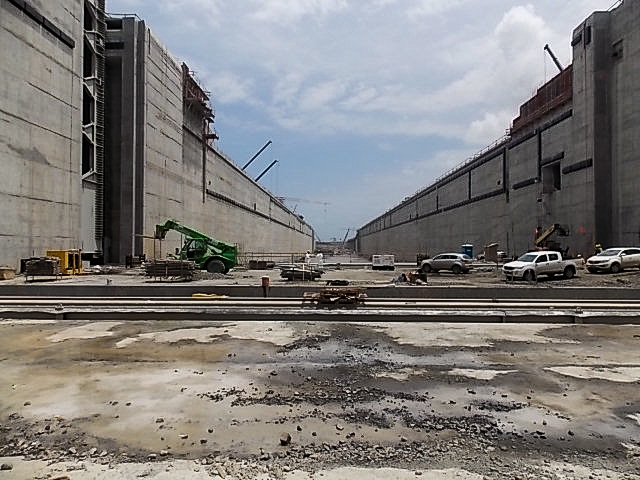 Another milestone in the completion of the new third lane of the Panama Canal… filling of the Cocoli locks on the south side of the isthmus. A couple of weeks ago the north side locks were filled and started their testing, and now the south side is going through the same "getting ready" process.
Over the next few months the new locks will be tested and adjusted to make sure all is ready for business in the Spring of 1916… and maybe sooner.
The new locks represent a major investment by the country of Panama, and needed boost to world trade… we all win with this effort!