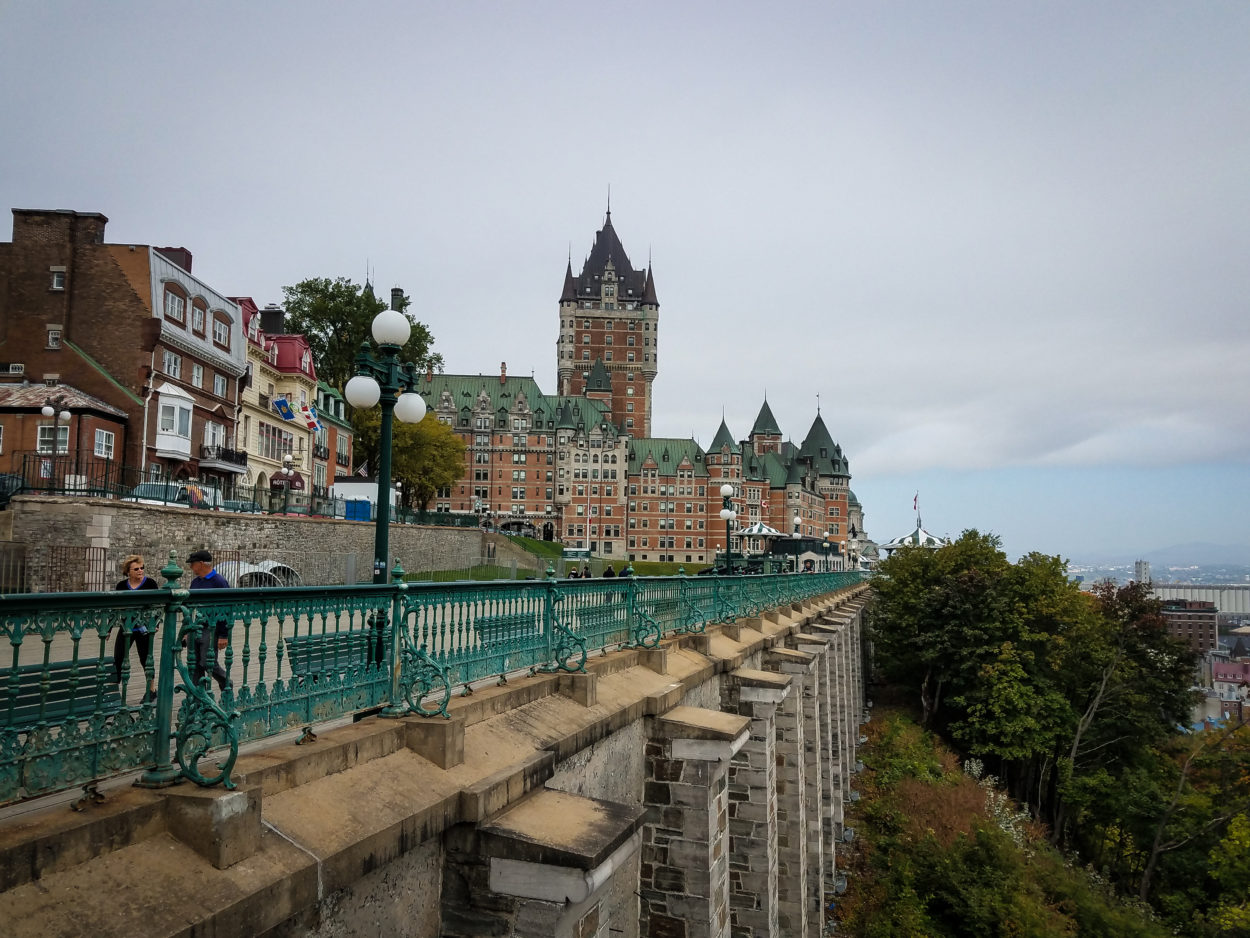 We are back from a wonderful voyage on the new Viking Sky from Montreal, Canada to New York City. We arrived a couple of days early to enjoy the sights of Montreal, and then joined the ship. The Viking Sky is the third sea-going ship in the Viking fleet, but many more sister ships are planned since there is a real demand for the Viking brand… knowledge-focused luxury travel.
We have already booked our next three voyages on Viking. I guess we really enjoyed the voyage, but see for yourselves:
Montreal, Day 1… A brief tour of the city.
Montreal, Day 2… We hiked all over the city from Mount Royal, to Chinatown, to the Italian Quarter, and more.
Aboard the ship, and at sea… with entertainment, wonderful food, and a relaxing environment. And as an added bonus, we went through the Cap Cod Canal.
Montreal, Day 4… We took a ship tour to see the rest of the city.
Quebec City… was a wonderful mixture of the old and not so old.
Saguenay… was an inviting and beautiful area with wilderness minutes away.
Gaspe… was an alternative port since our speed was limited because of whales in the area.
Halifax… had plenty of history, food, markets, and exploring to offer.
Boston… was both historic and alive with modern urban adventures.
New York… is the original melting pot of cultures and ideas. From the Statue of Liberty to street performers and carriage rides through Central Park, if you can't find it in New York, it doesn't exist.
See you on our next trip!