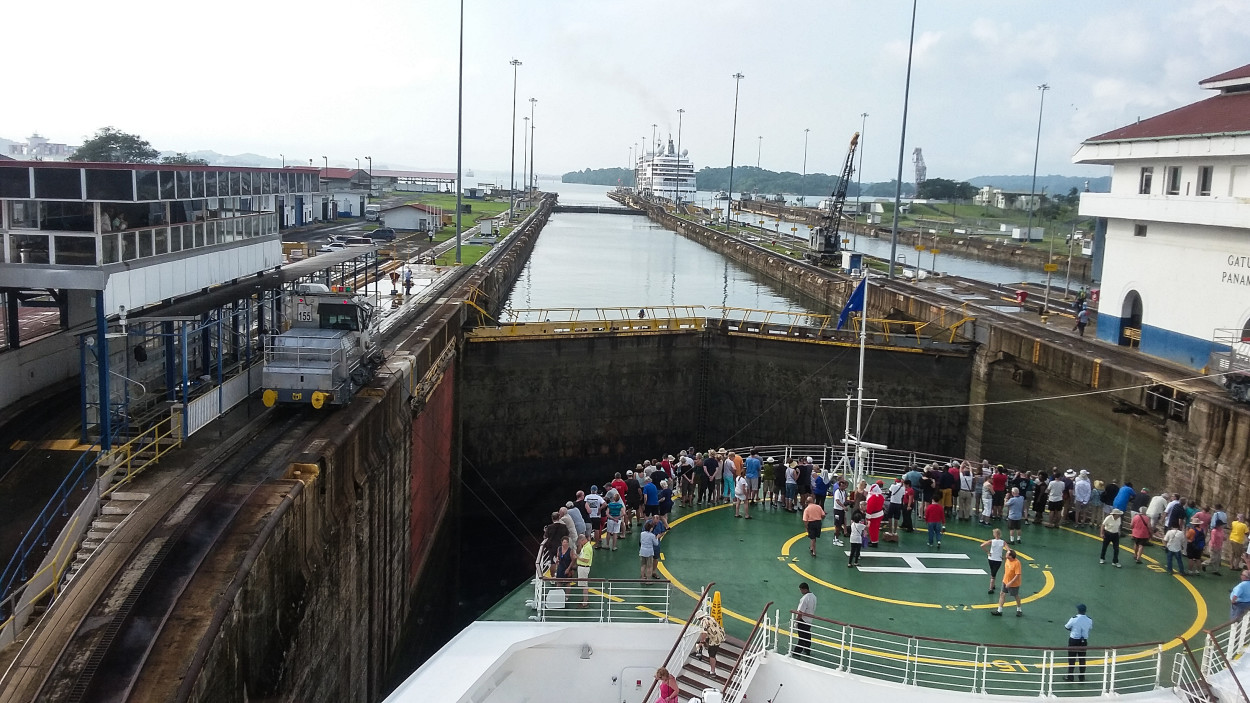 We just got back from a transit of the Panama Canal! This time it was from Fort Lauderdale to Valparaiso, Chile (5-20 December 2015) on the Celebrity Infinity (our fourth time aboard), and we did have a great time.
Here are the photos to prove it:
---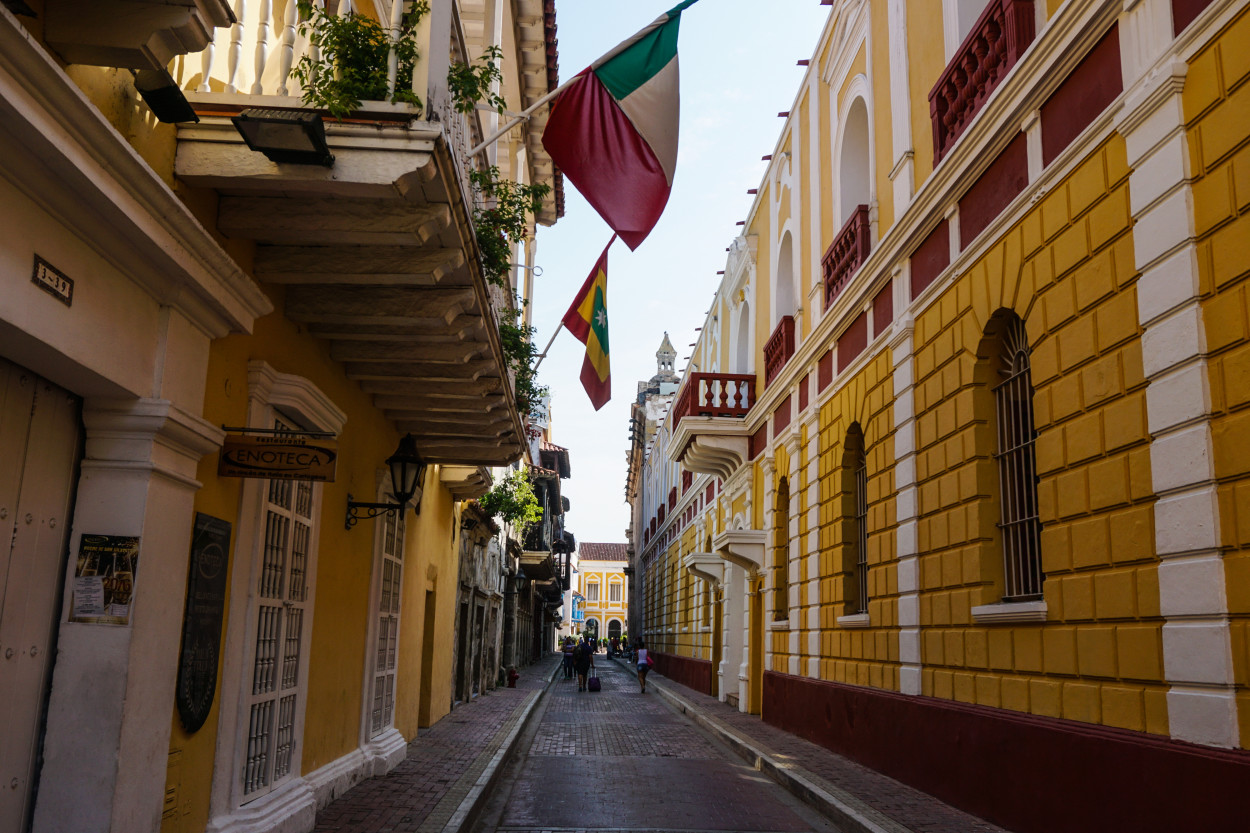 Cartagena, Columbia… One of my favorite cities to visit on the way to the Canal. If you like colonial architecture and modern discos, then this is your spot, and the beaches and shopping are just a plus.
---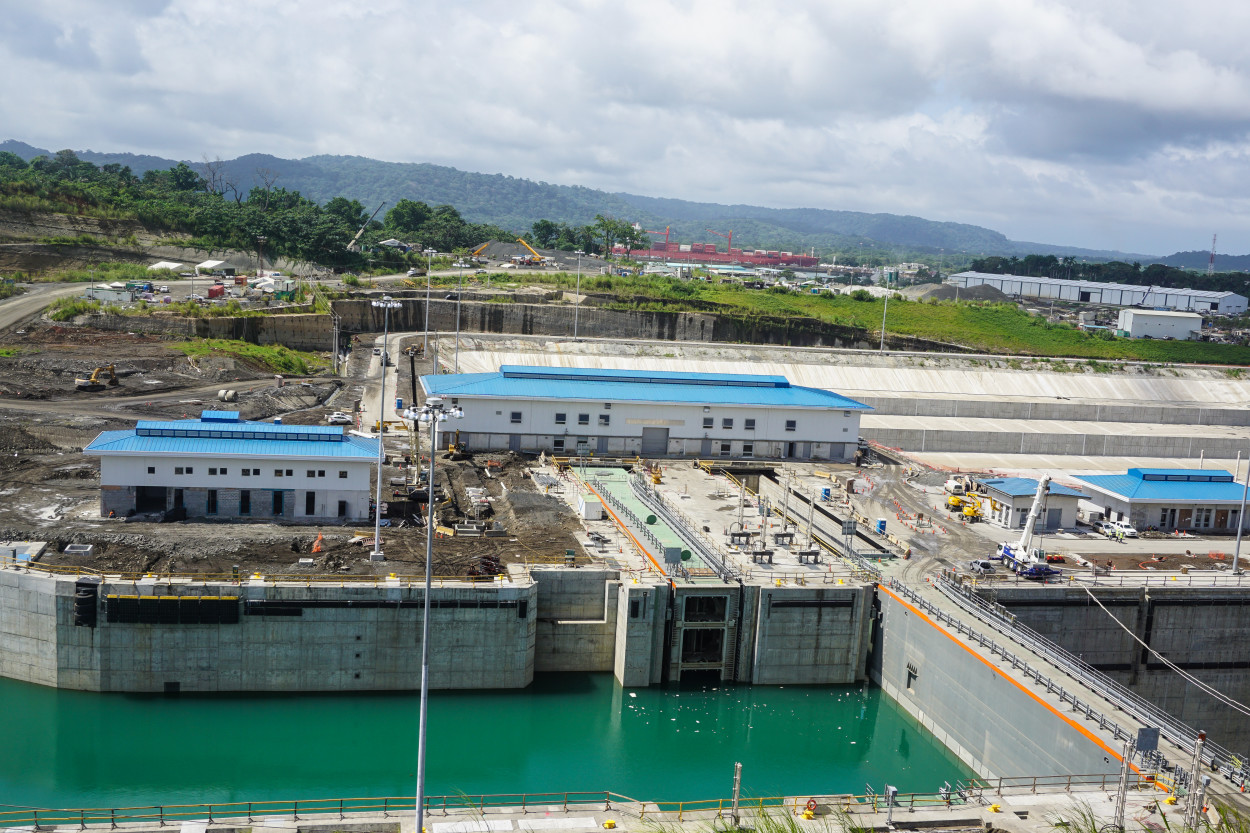 Colon, Panama… Great jumping off place for tours of Panama City and everything in between. We went out to the new Aqua Clara locks, part of the new expansion project. The bus drove across the top of one of the lock gates… 30 feet wide. The new project is impressive and a credit to the vision of the Panamanian people.
---
Panama Canal Transit… The Canal is always a wonder and a testament to the brave men and women who made it happen. This was transit number 35 for me, but still a thrill.
---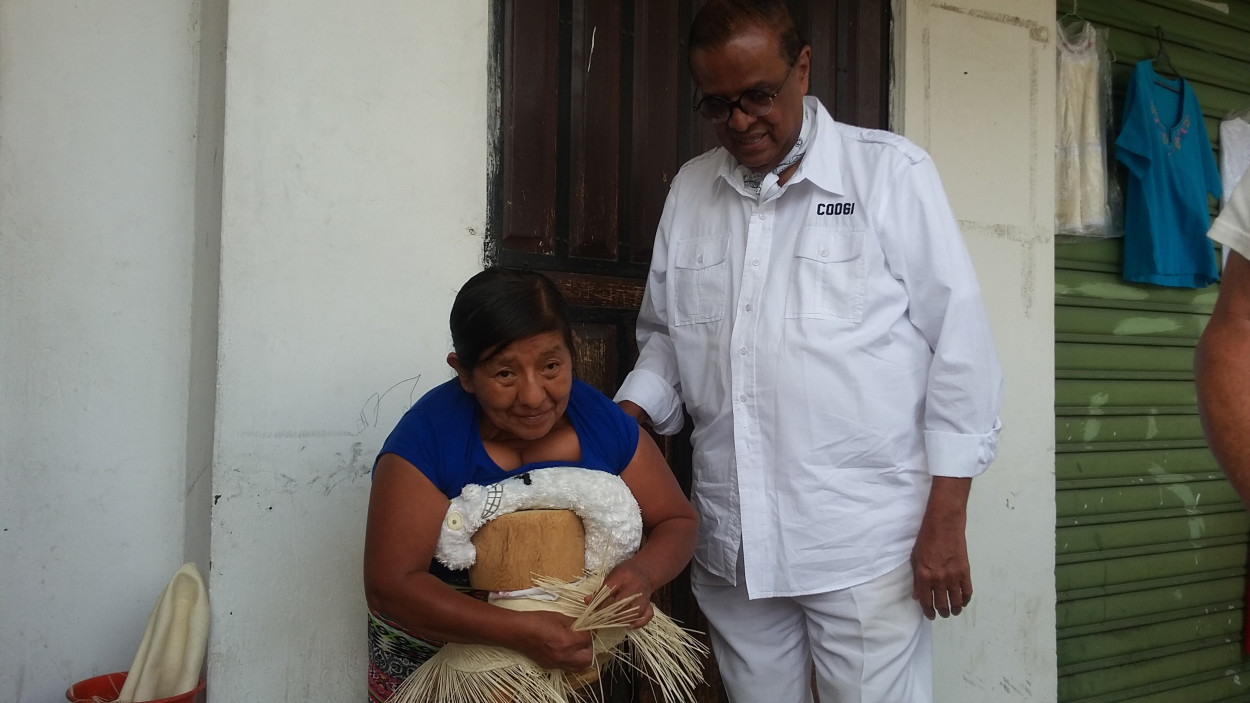 Manta, Ecuador… A great little town with nearby Montechristi, home of the Panama hat, and "Yes" I did buy one! The photo is of the "Hat Lady" and my friend Hugh, who was the best dress guy on the ship.
---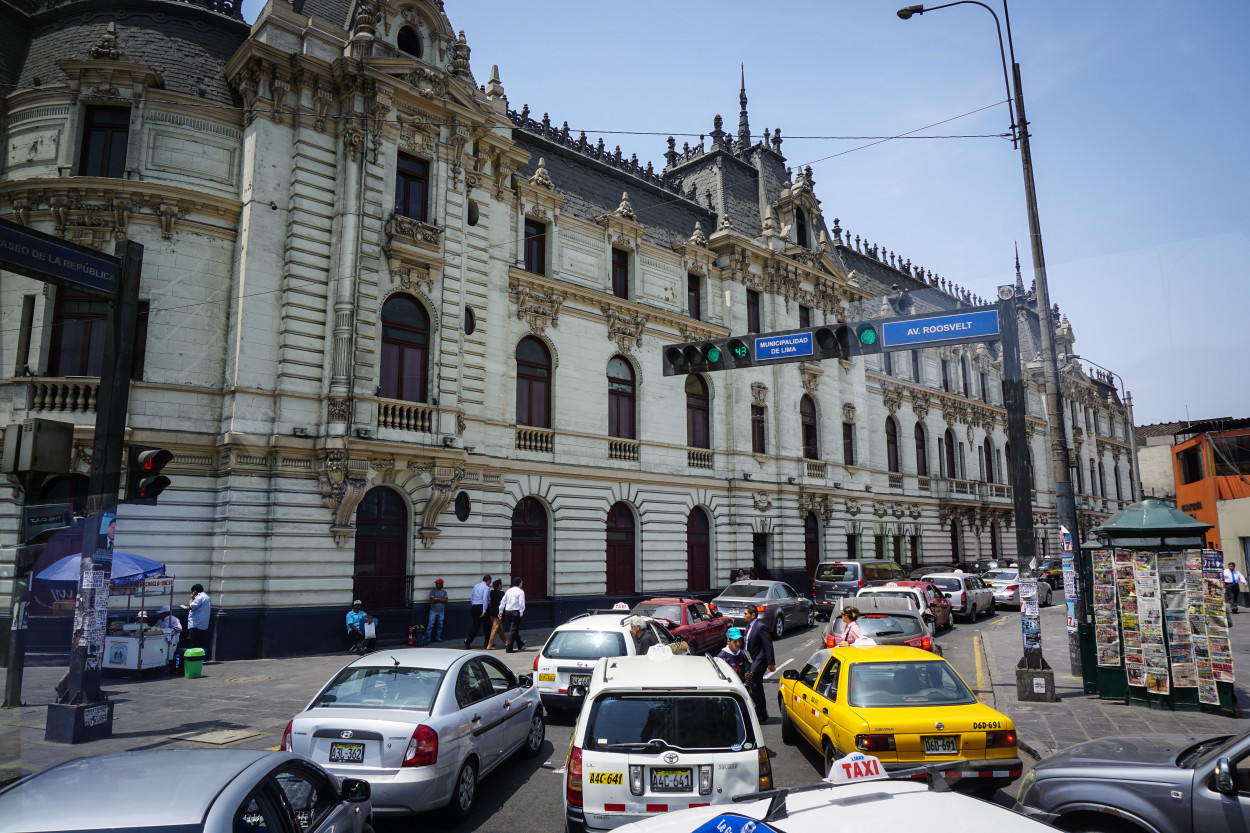 Lima, Peru… Home to colonial architecture and history dating to the 16th century. This was the Spanish capital after the fall of the Inca empire. There are Inca sites to visit and tasty food to sample. Lima has it all… but the traffic!
---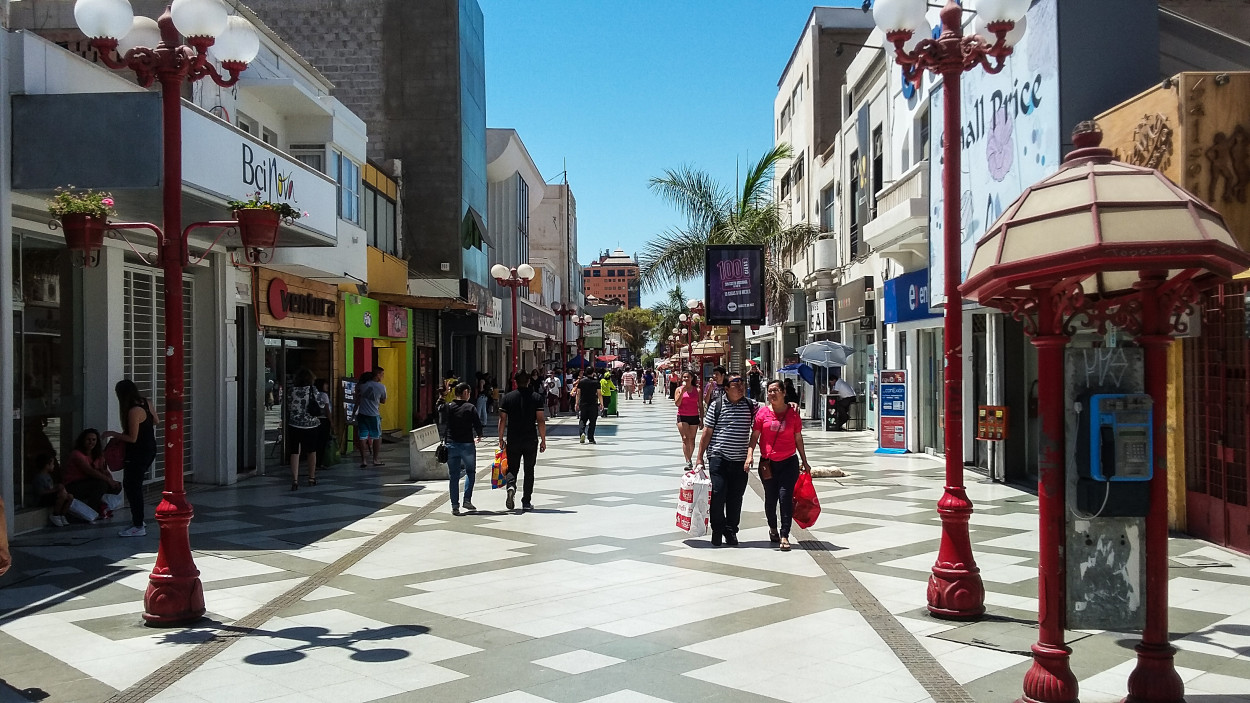 Arica, Chile… A wonderful city of 200,000 with nice shopping close to the ship, a clean and bright market, and a golf course with not a blade of grass. With good schools and and a friendly community atmosphere many North Americans are retiring in comfort and style in Arica.
---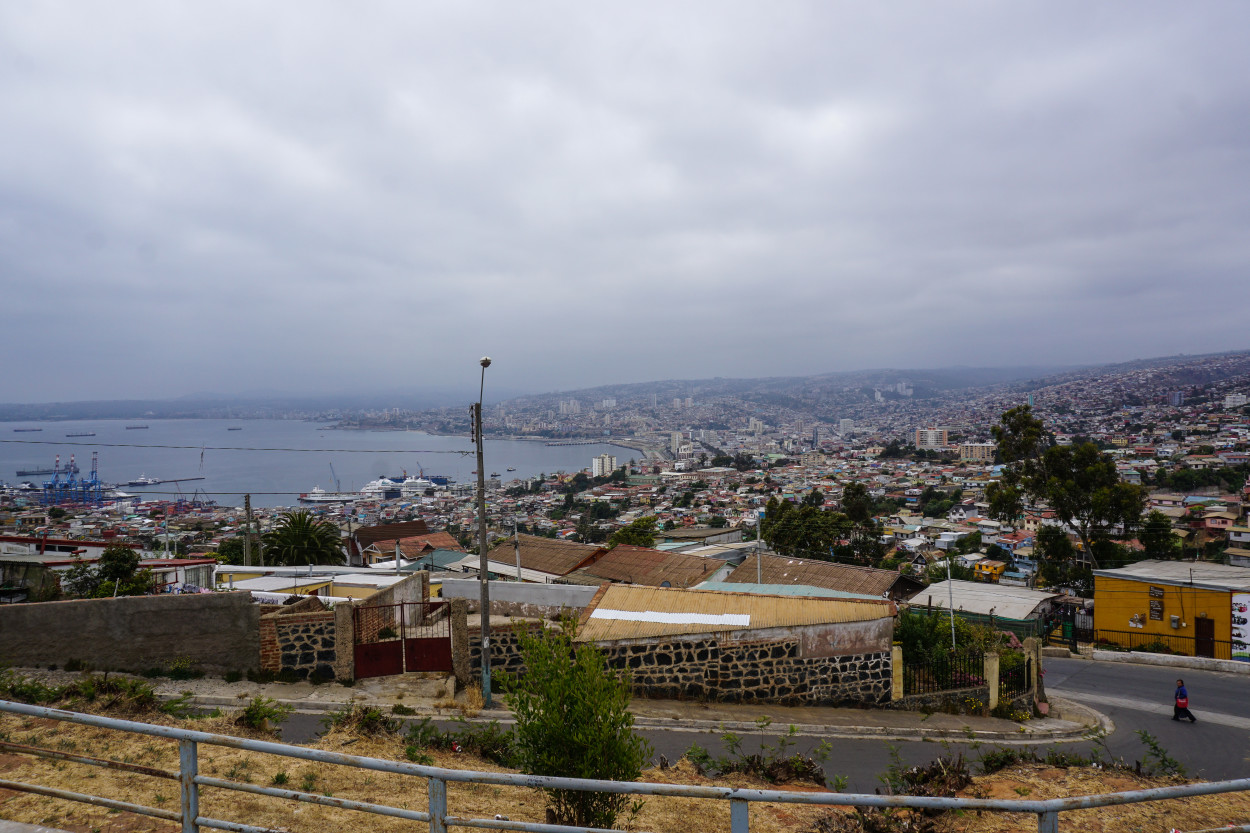 Valparaiso and Santiago, Chile… Chile has it all. Valparaiso is a wonderful port city with plenty to see and do and eat. Nearby Vina del Mar is the Miami Beach of the southern hemisphere. And Santiago is as modern and bright as any European city. We did a tour from the port to the capital and then a drop-off at the airport. Contact info@mickeylive.com for the best tours ever!
And why didn't we stay in Chile for a few extra days? We are starting another adventure to Costa Rica! Stay tuned for more fun in the sun.
---
See you on the next cruise!