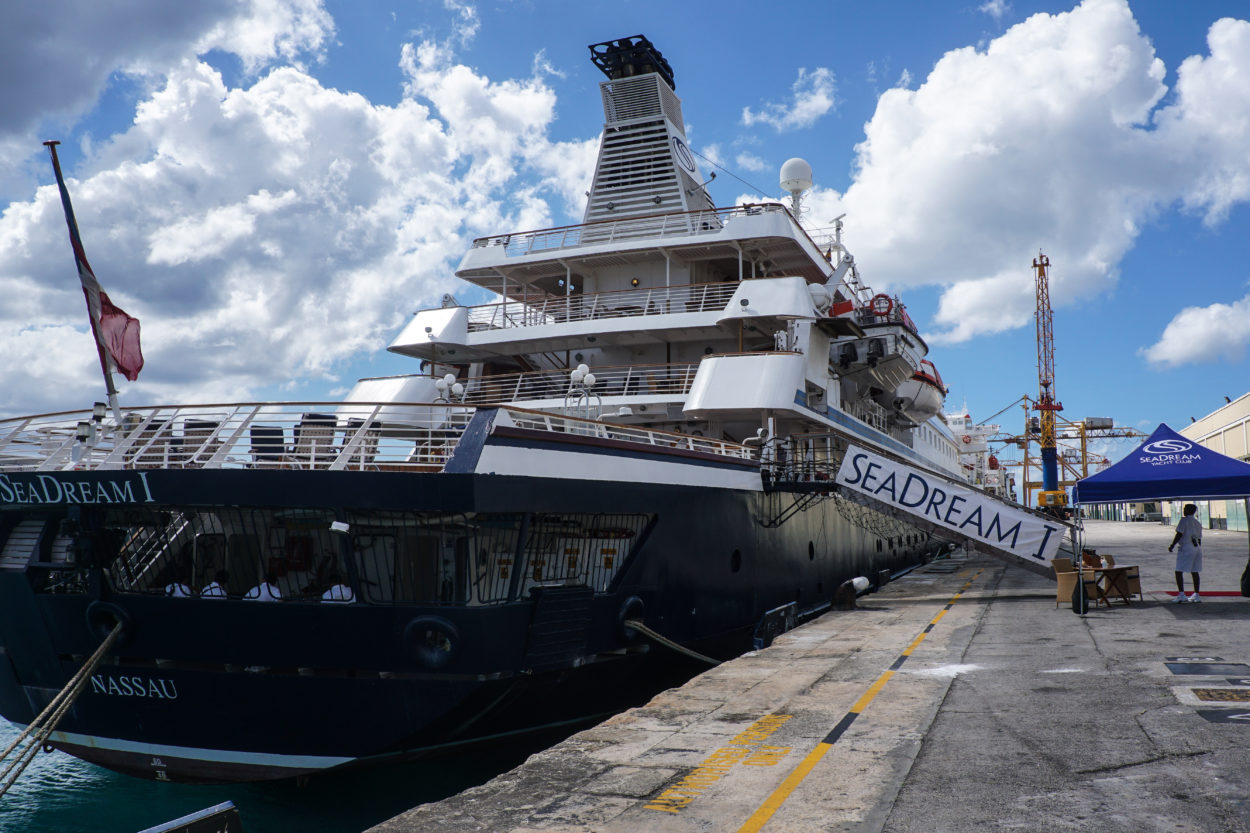 We are back in sunny San Diego with lots of great memories and plenty of photos. This time we traveled aboard the mega-yacht, SeaDream I and with only forty passengers on-board (ninety-five staff) we were treated like royalty. If you could think of your favorite drink or tasty treat… it was already in your hand (I truly believe the staff could read your mind). Cocktail making lessons, port wine tastings, and there was even a fellow who came around and cleaned your sunglasses… What?
Needless to say, ancient pharaohs, journeys through the cosmos with the art of NASA, celestial navigation, and more talks were my mid-morning contributions to the fun… and we even had a star party on the bridge with Jupiter overhead, and dozens of navigational stars and constellations to point out.
Blame my state of bliss for not taking more photos on-board, but the wife saved the day with lots of photos of the food, yacht, and some of new friends. I did take plenty of photos at our starting point in Barbados, and once I had returned to the "regular world" in Lisbon, Portugal… and on to Madrid Spain.
So check for yourselves…
Barbados… the second day and leaving port on the SeaDream I
At Sea… on the SeaDream I (and it was a dream voyage)
Funchal, Madeira… A stop in the Atlantic
Lisbon, Portugal… First day on the hop-on / hop-off bus
Lisbon… Day trip to the National Palace of Quezul and Sintra
Madrid… Day trip to Avila and Segovia
See you next cruise!