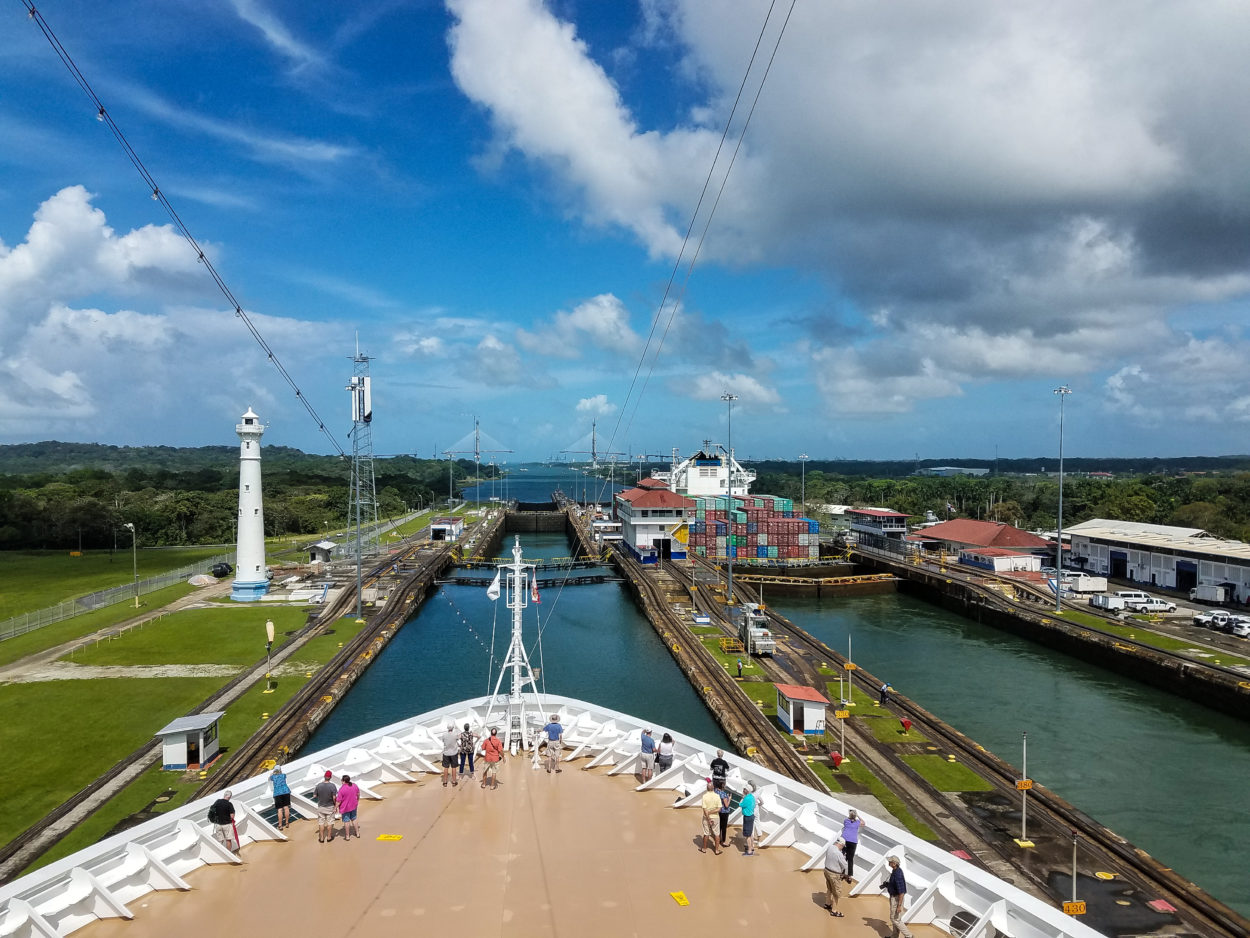 A second time around the Caribbean on the beautiful Viking Sky! Yes, we liked the Sky so much, we stayed on for a second 14 day journey around the tropical isles and historic sites.
The itinerary was a combination of tropical isles, Maya sites, and historical cities, but see for yourselves:
Miami – Leaving town.
Key West – We rode the local "train" around the island.
Belize – We visited the Maya site of Xunantunich which was a bit of a drive from the port, but well worth it.
Roatan, Honduras – A wonderful garden paradise so we visited a garden.
Puerto Limon – Just a walk around the sleepy city to stretch our legs.
Panama Canal Locks – We had a nice stop at the Miraflores Vistor Center near Panama City, and the new Aqua Clara locks on the Colon side.
Panama Canal – Through the Gatun Locks and then turned around in the lake to head for Cartagena.
Cartagena, Columbia – We relaxed on the ship, since we will be back three more times this season.
Montego Bay, Jamaica – We skipped the port due to weather.
Cayman Island – On the itinerary but we didn't stop because of the weather.
Nassau, Bahamas – We enjoyed strolling around time in the alternative distination.
At Sea – The Viking Sky was a beautiful ship, as you can see.