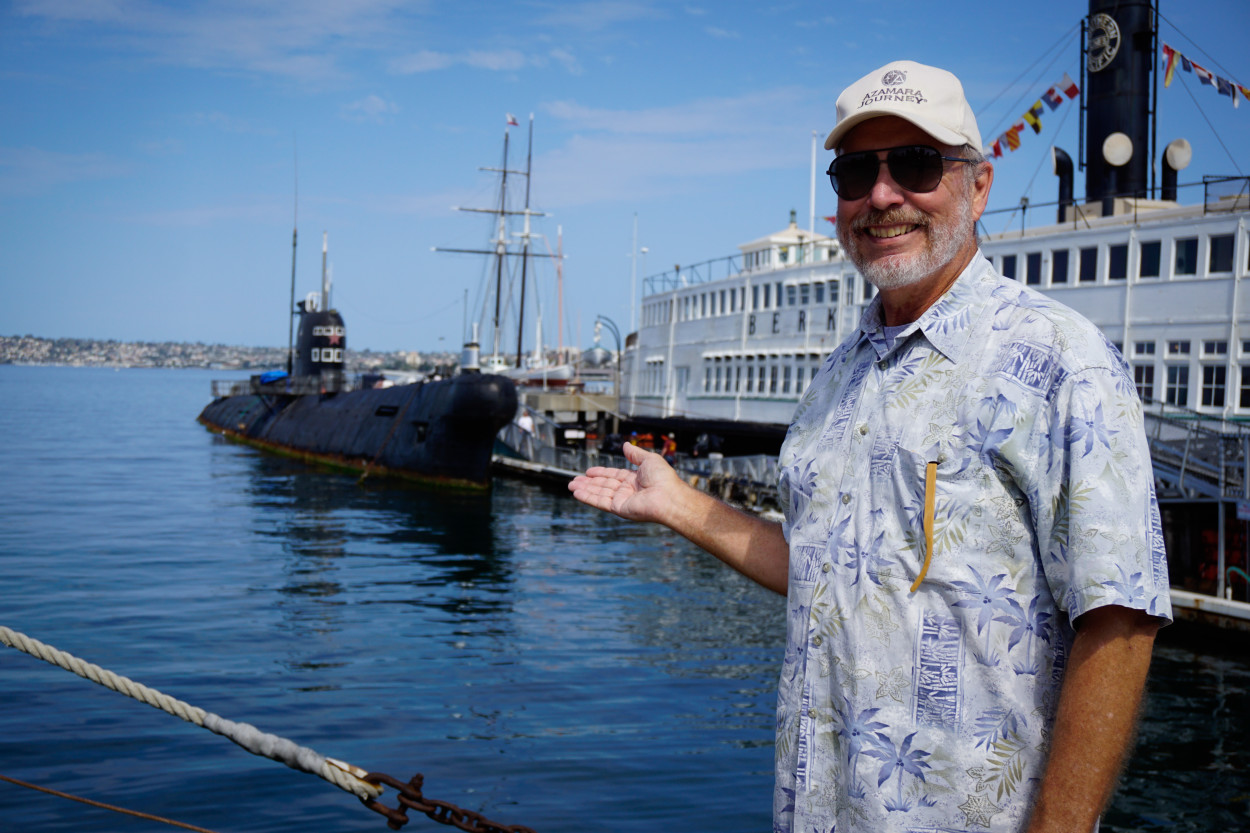 Another day of sunshine and blue skies, in between a few summer rain showers… but we need the rain so even liquid sunshine is welcome.
A wonderful place to spend a day is along the San Diego Waterfront. And I might suggest a nice urban hike to see some of the sights.
Starting at the merry-go-round at Seaport Village, the following photo journey takes you north along the bay to near the Coast Guard Station and then back south past the Convention Center and almost to Petco Park. Enjoy the sights of San Diego Bay.
BTW: That is a Soviet submarine in the above photo enjoying retirement in San Diego with its US counterpart, the Dolphin (in another photo)… all at the Maritime Museum.