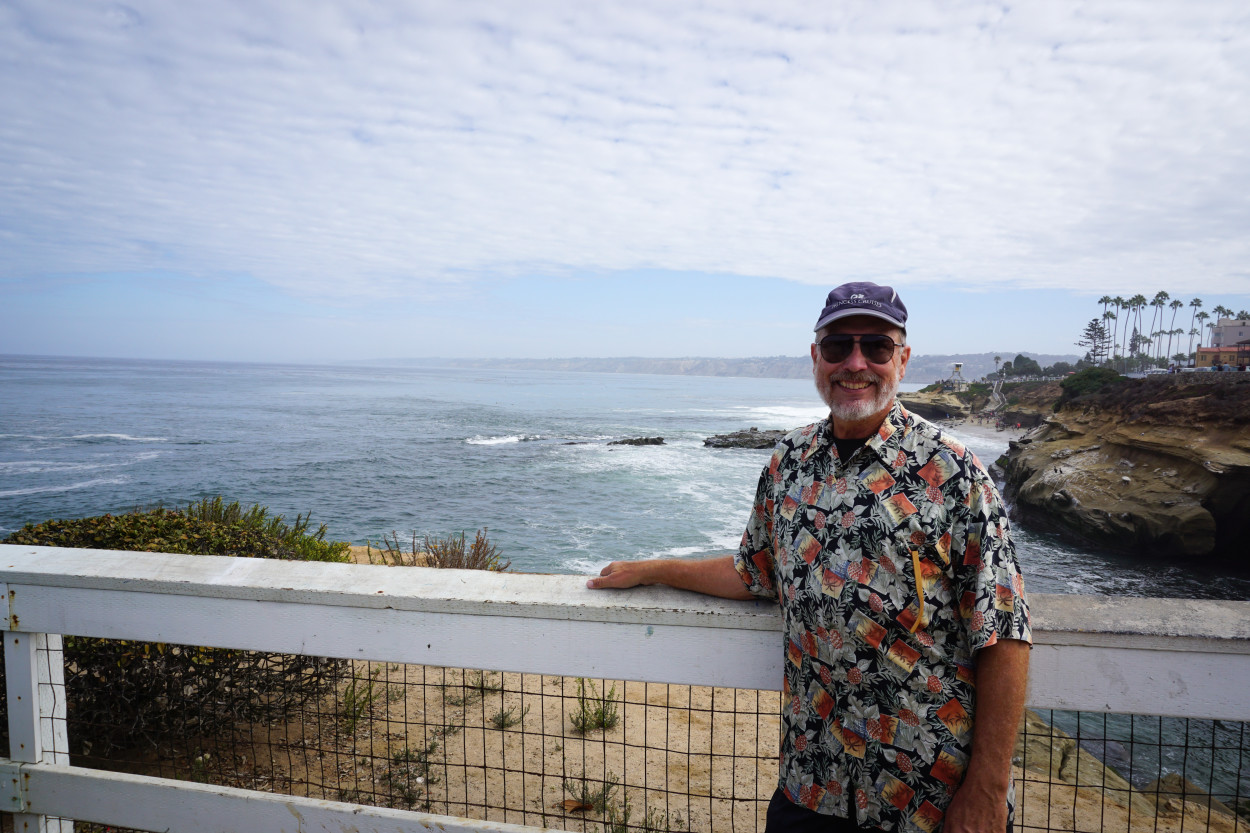 We were taking our San Diego Sunday walk in La Jolla and we spotted a lot of folks down below on the cliffs, a Sea World rescue truck nearby, some sea lions down below on the rocks… and one sea lion with a large cut on her back.
The following is what happened next:
---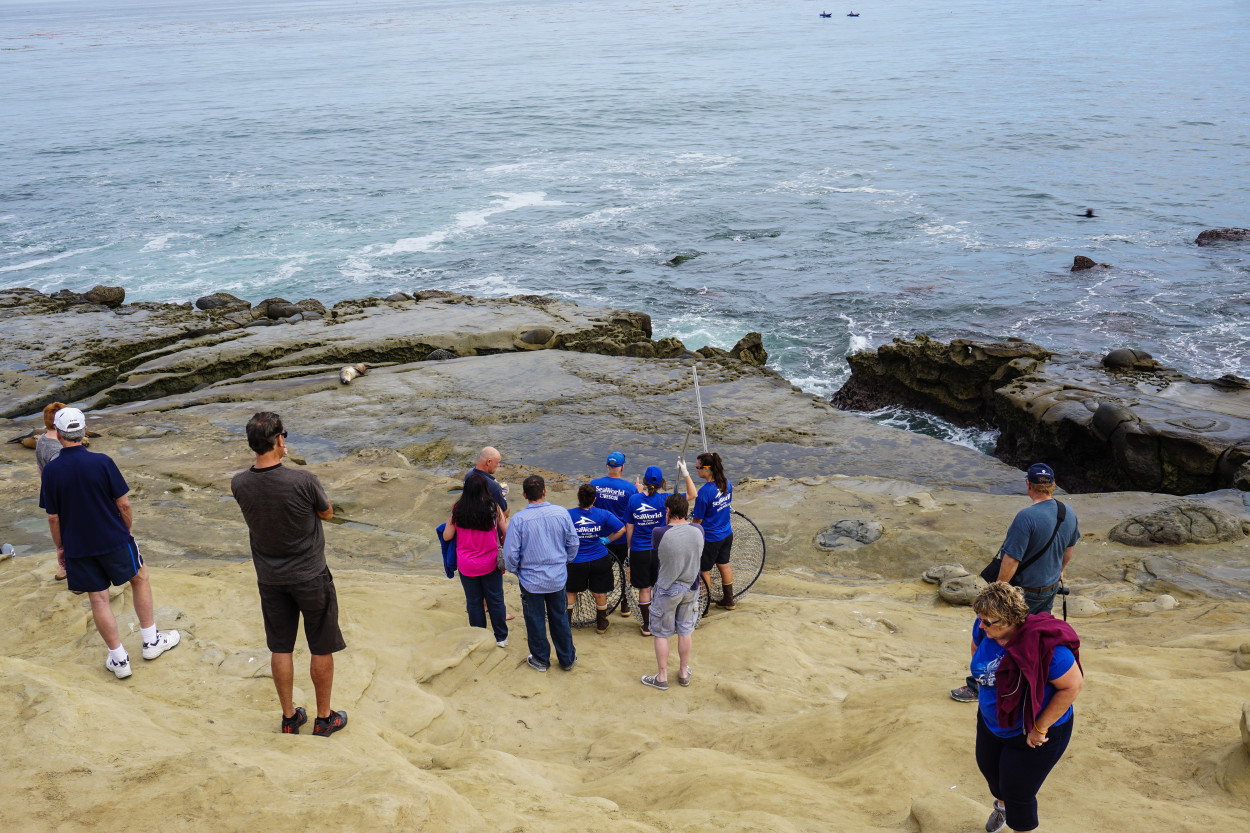 Everyone was staying away from the sea lions…
---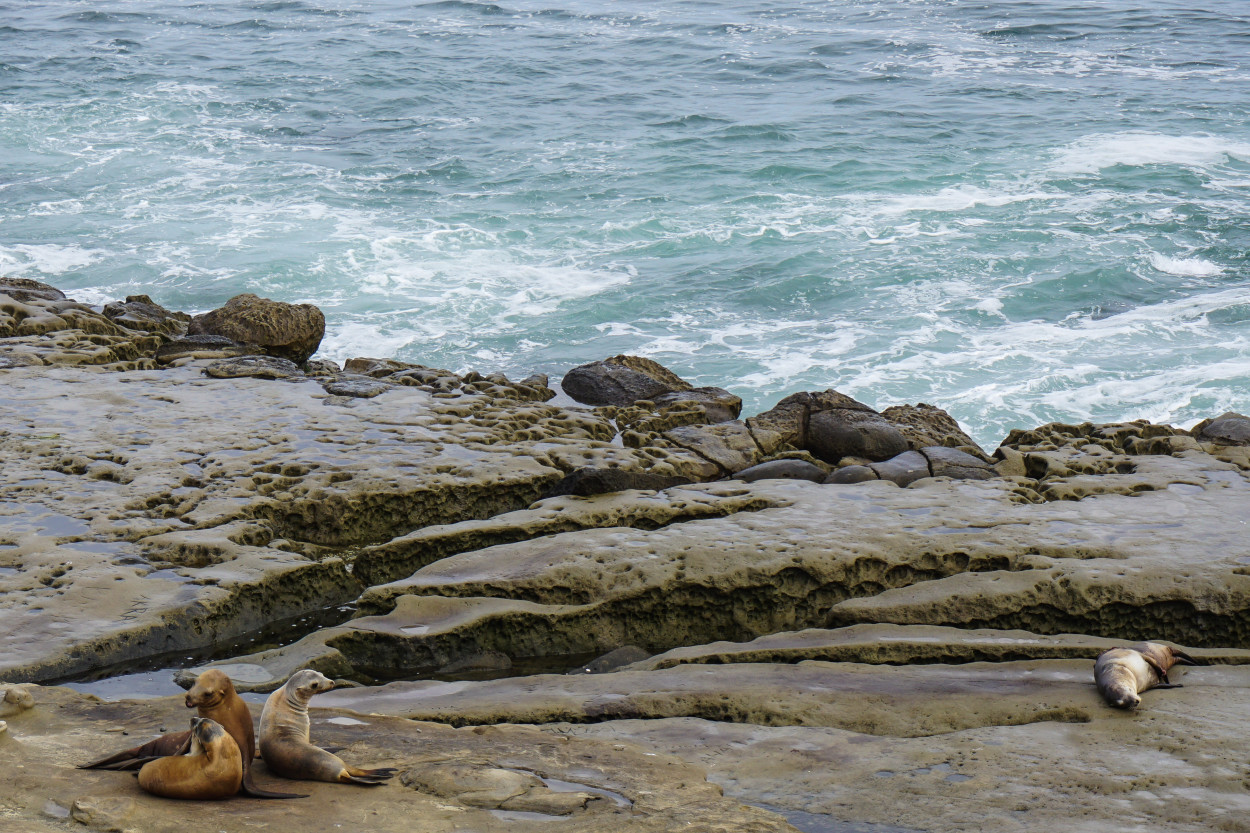 The sea lion on the far right seemed to be injured…
---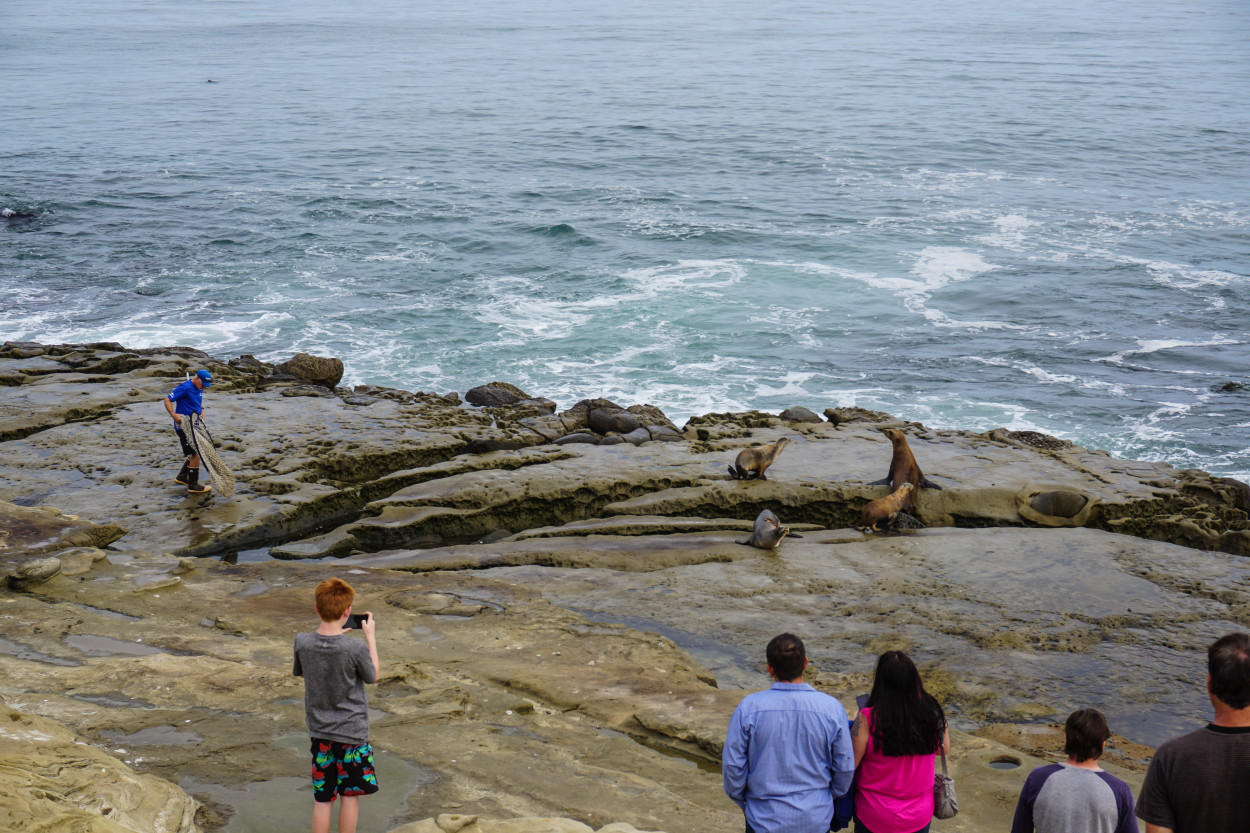 One of the Sea World employees circled behind the injured sea lion…
---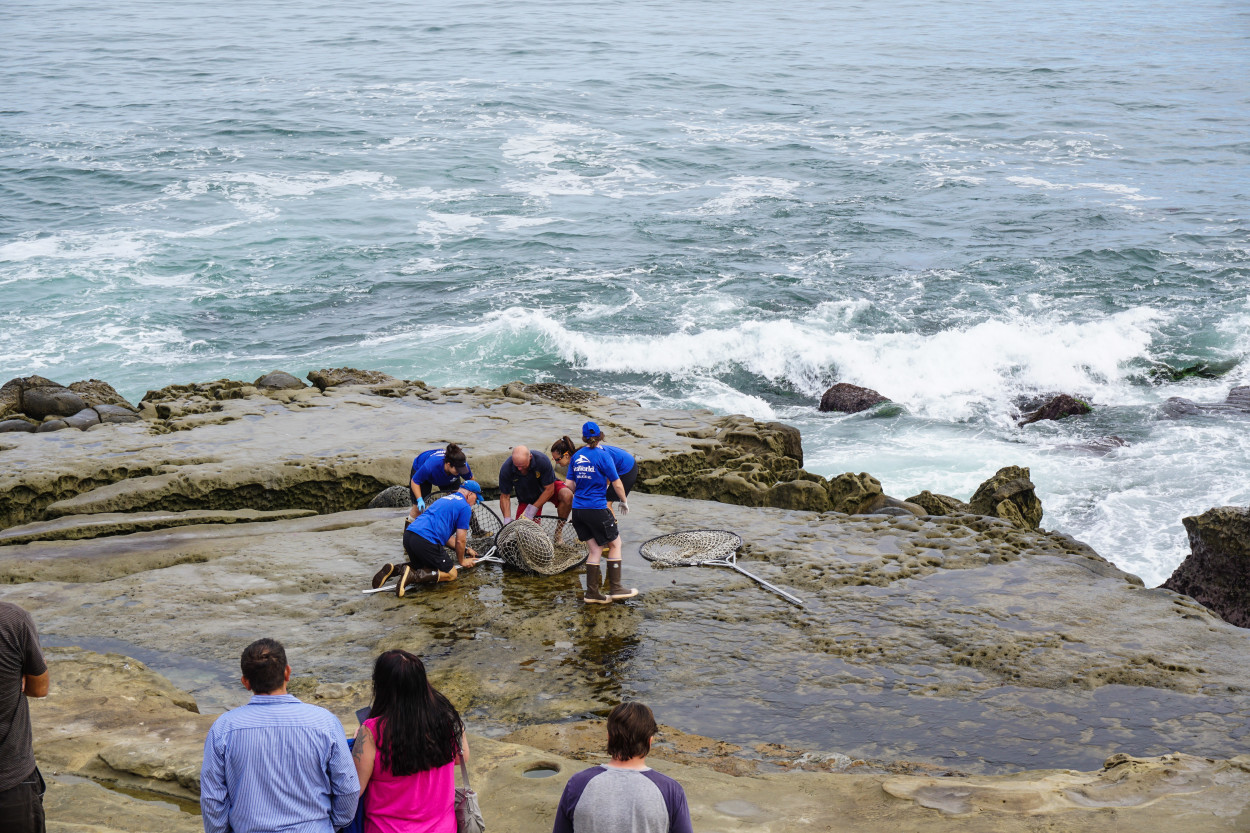 They caught the injured sea lion in a large net…
---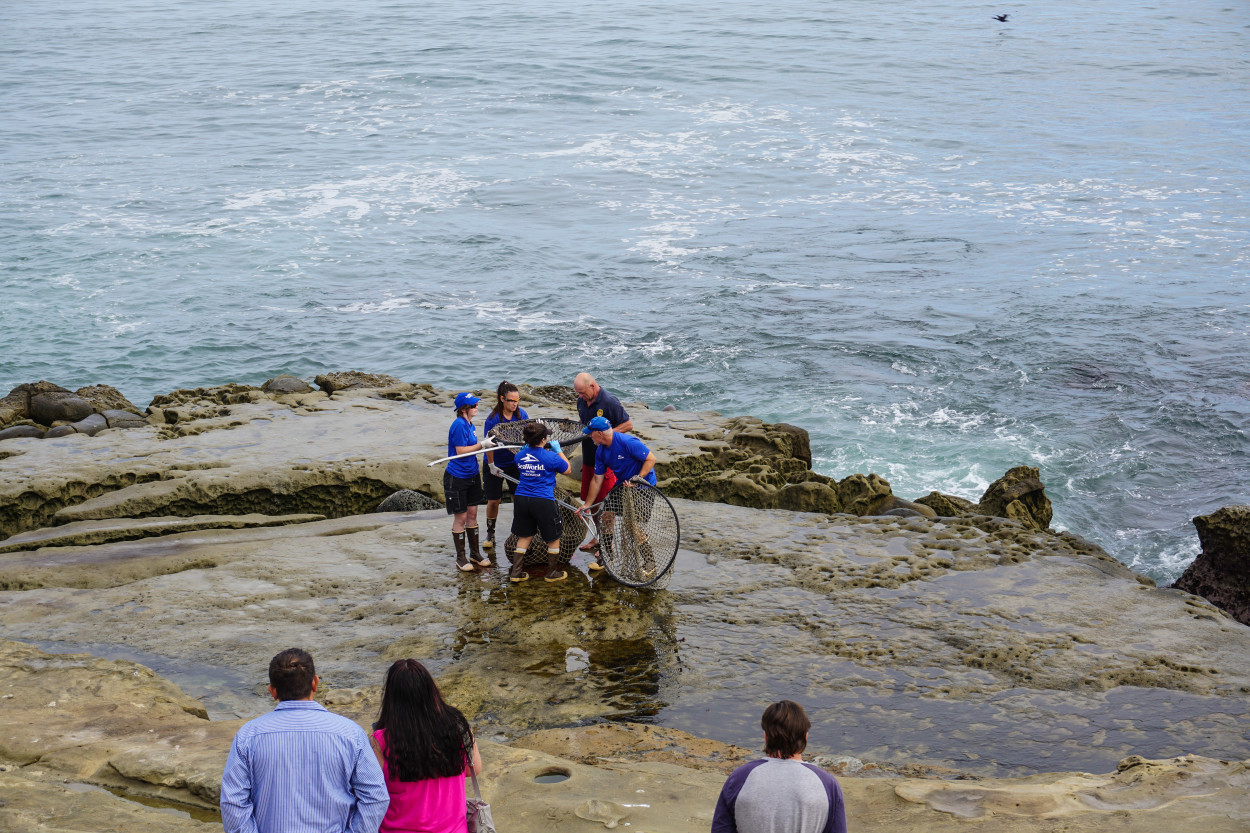 They tried to calm the injured animal..
---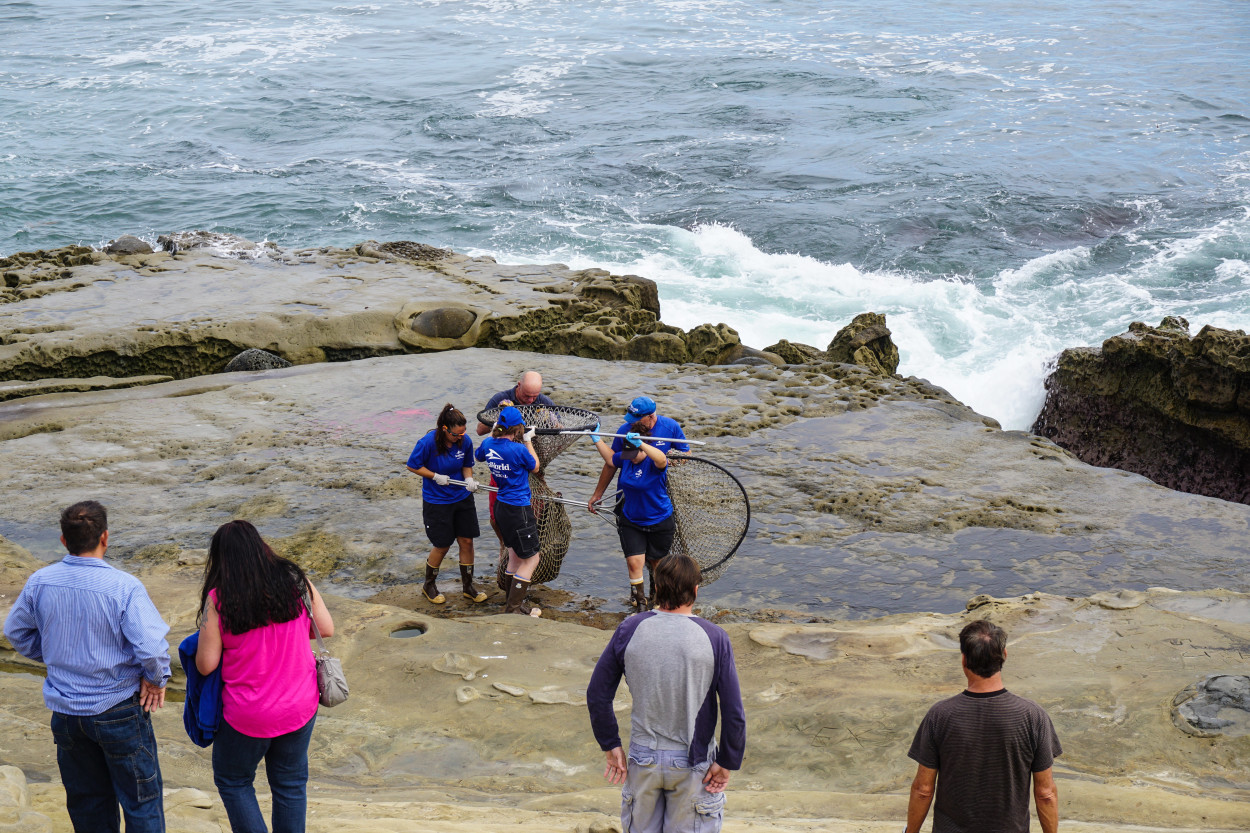 They used a second net as a lid over the capture net…
---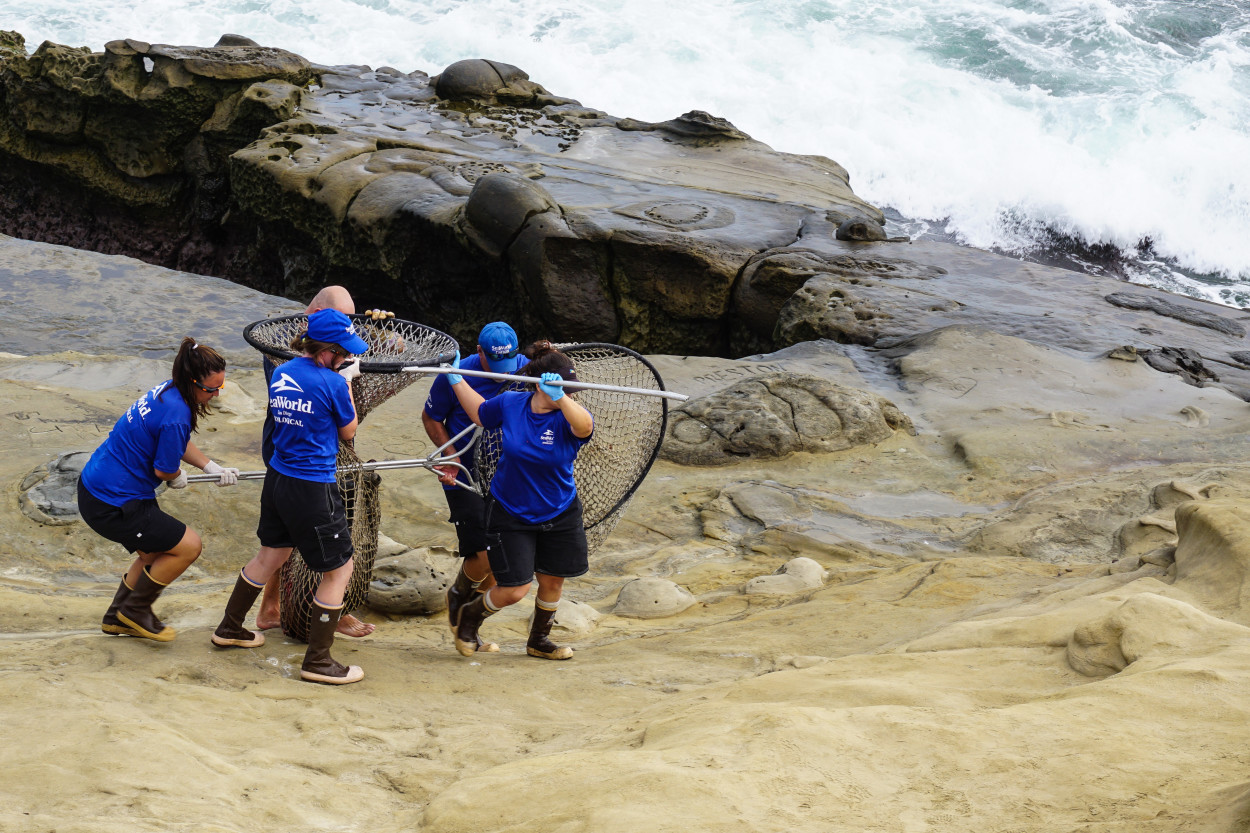 They twisted the capture net closed and put the handle of the second net through the capture net as a extra lifting device…
---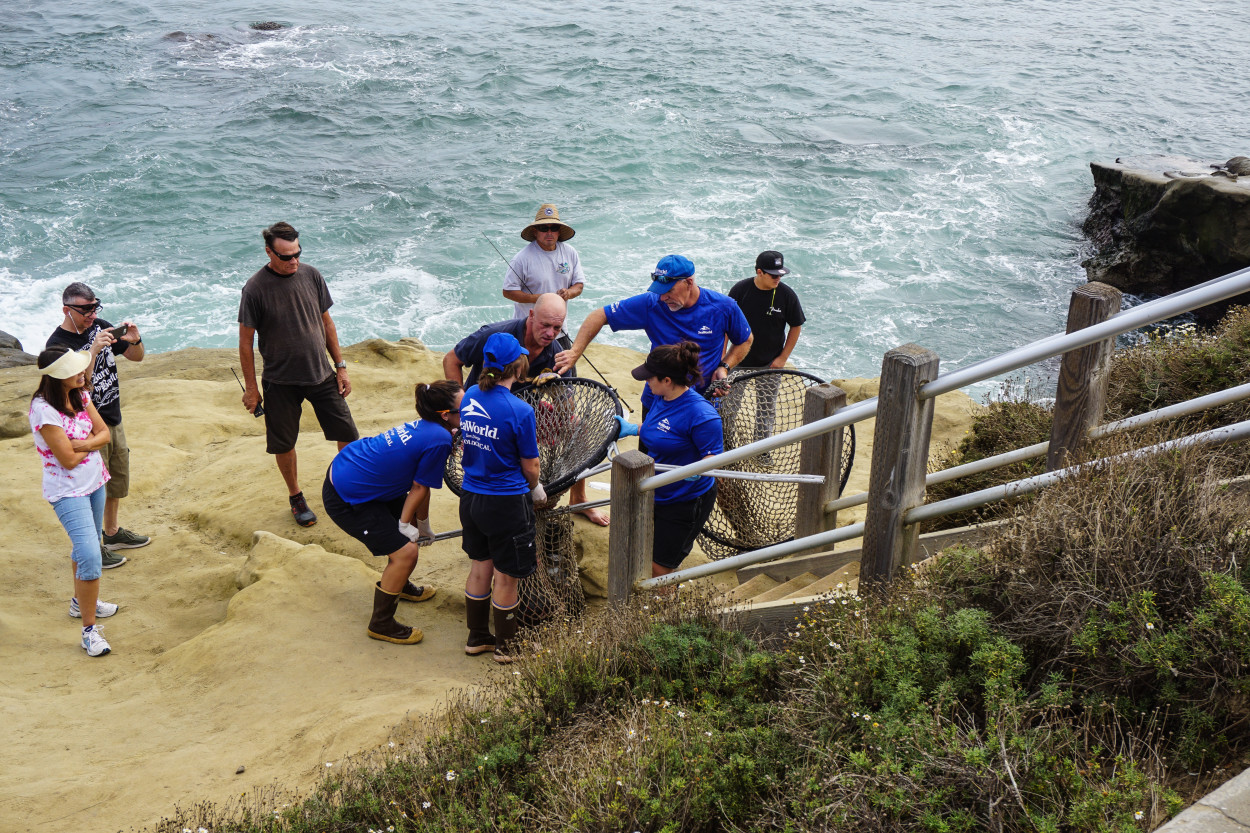 Up the stairs they went…
---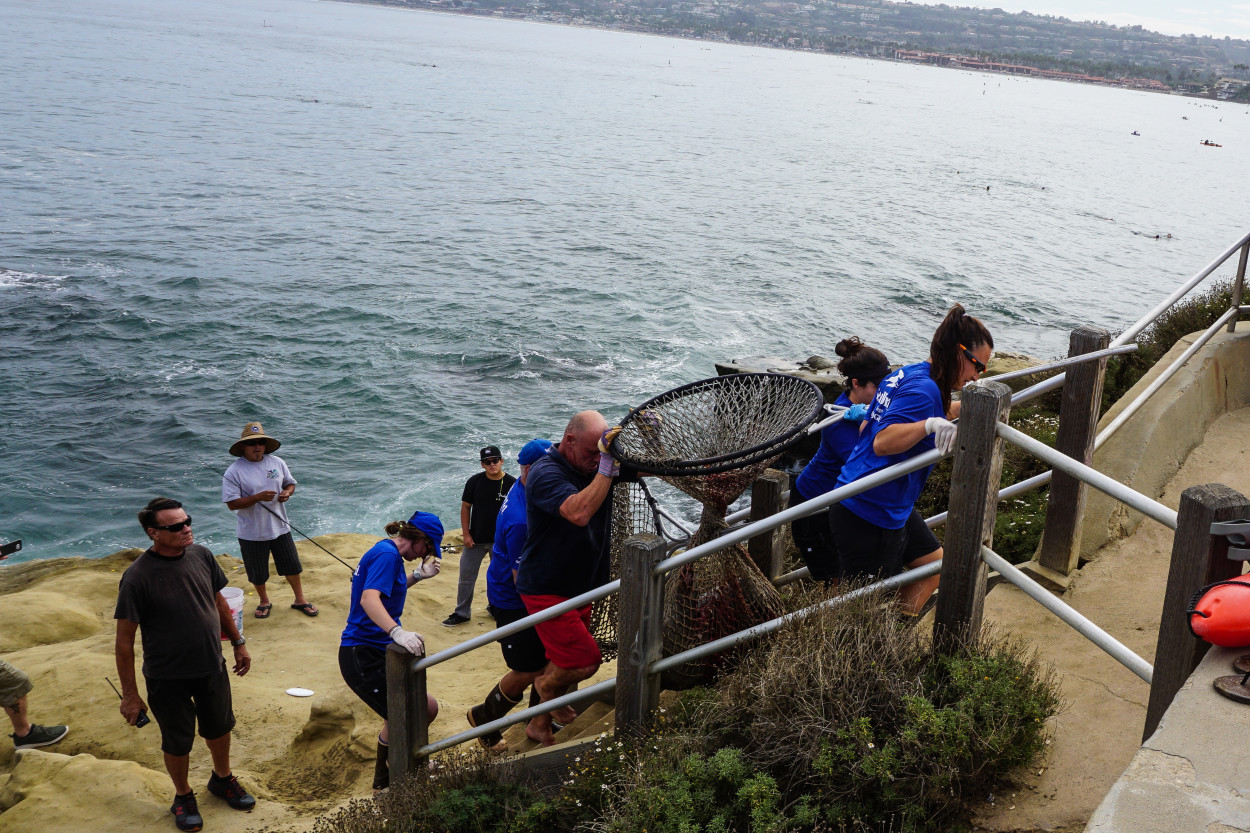 All the time the captured sea lion was trying to bite its rescuers…
---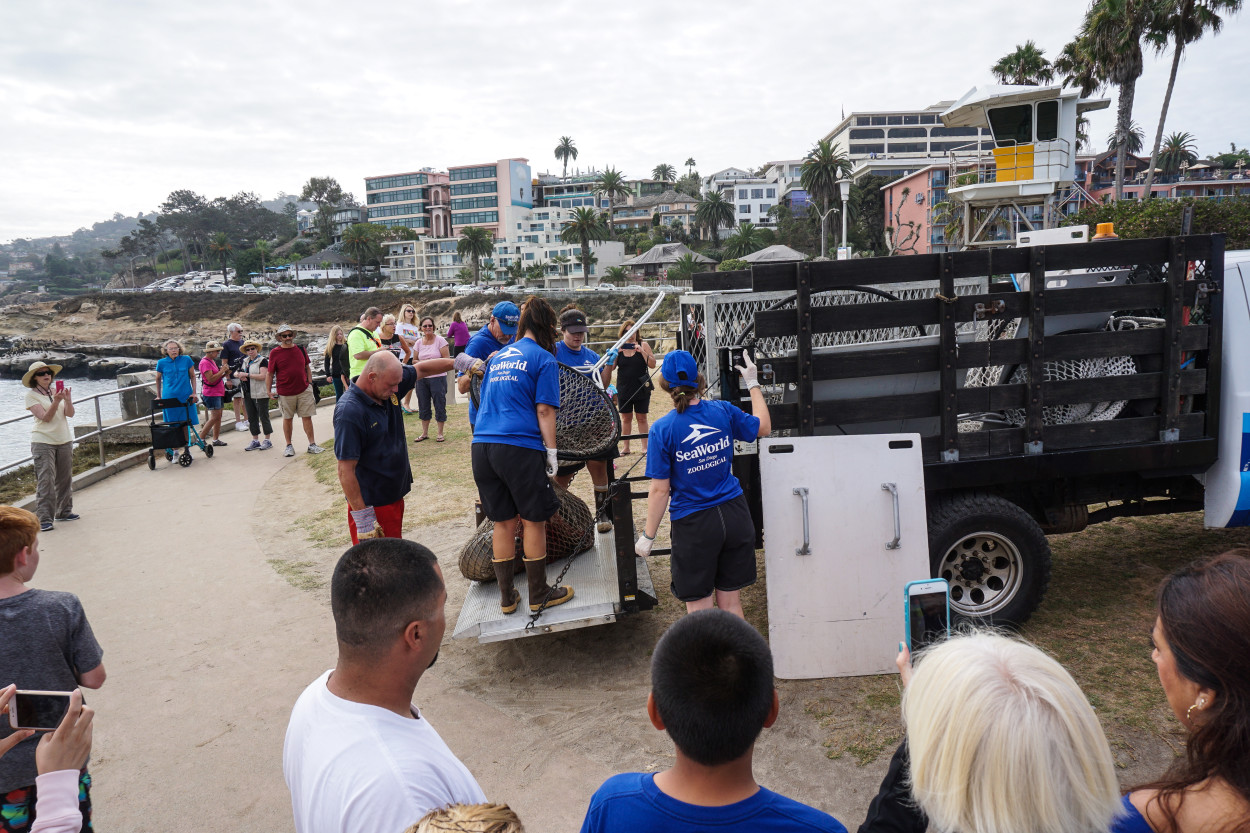 They got the injured animal onto the lift gate of the truck…
---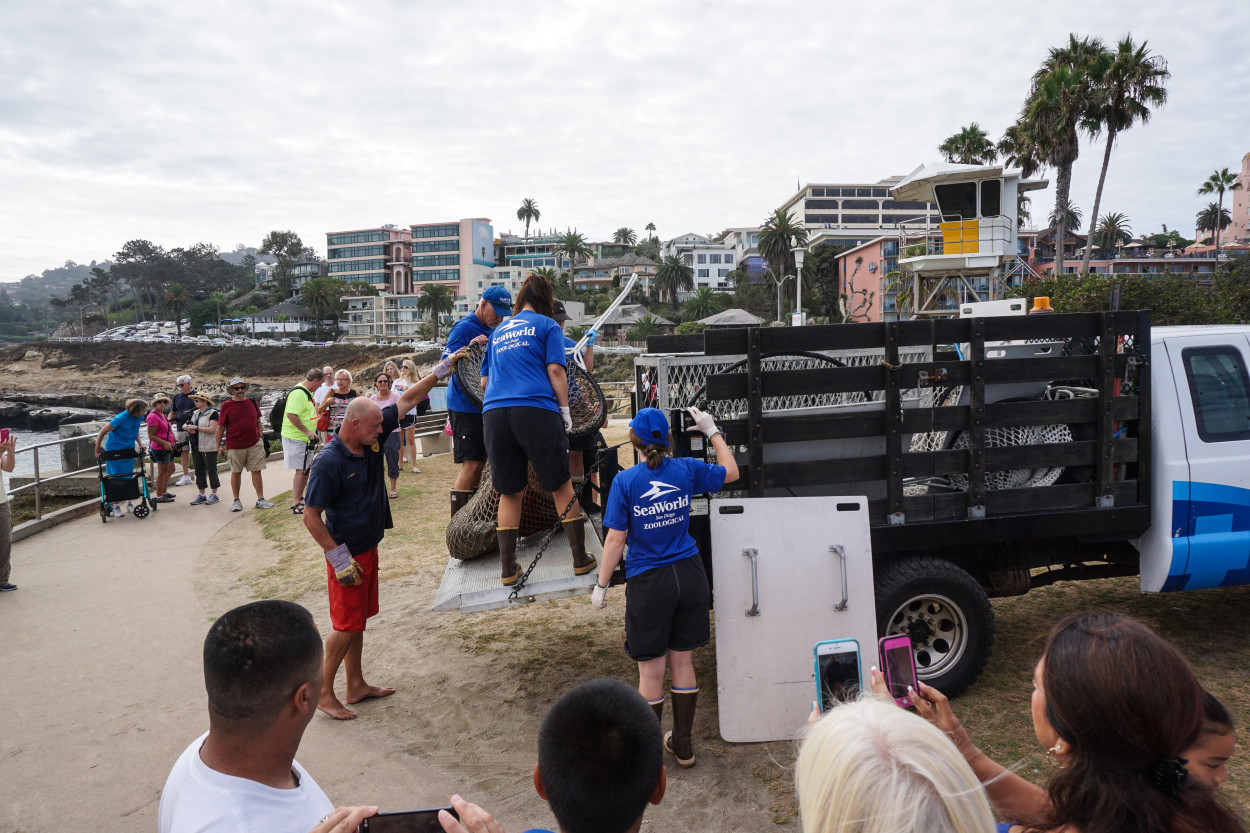 Untwisted the net…
---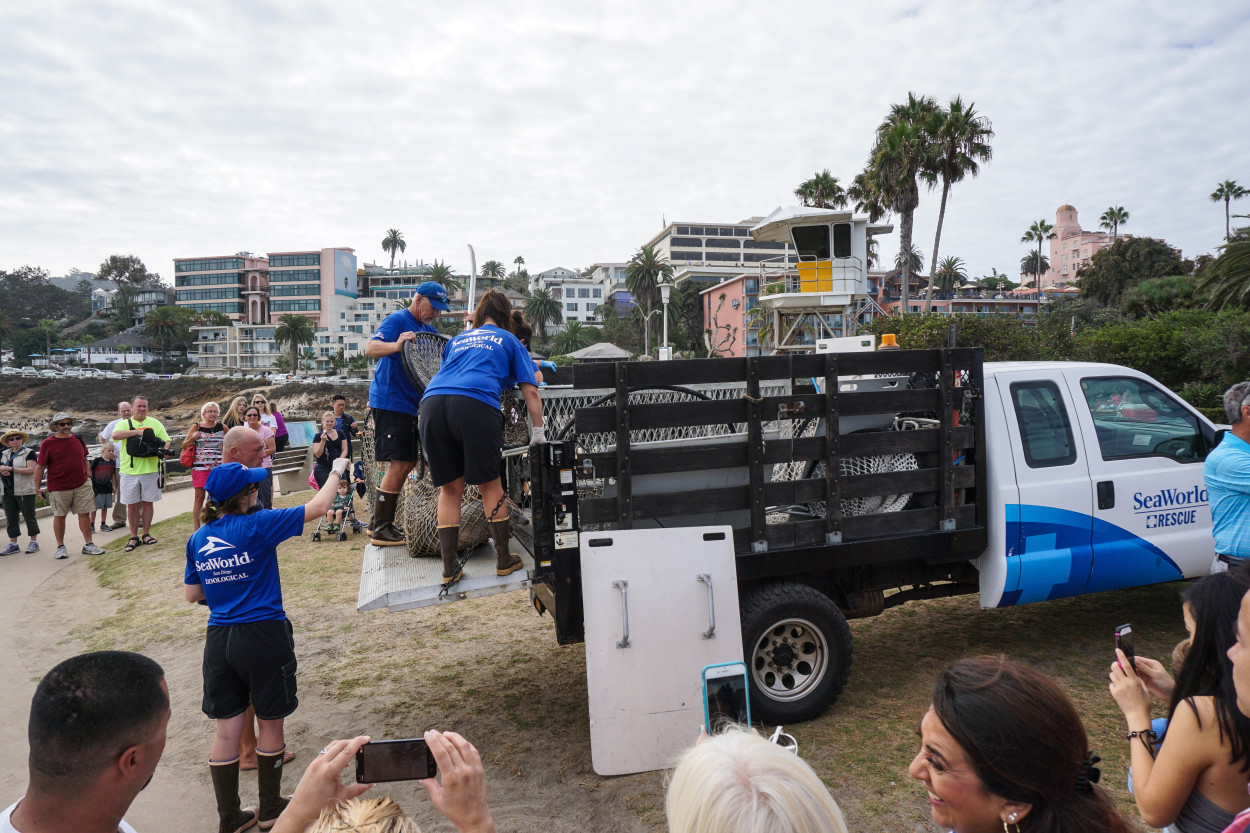 Into the box she goes…
---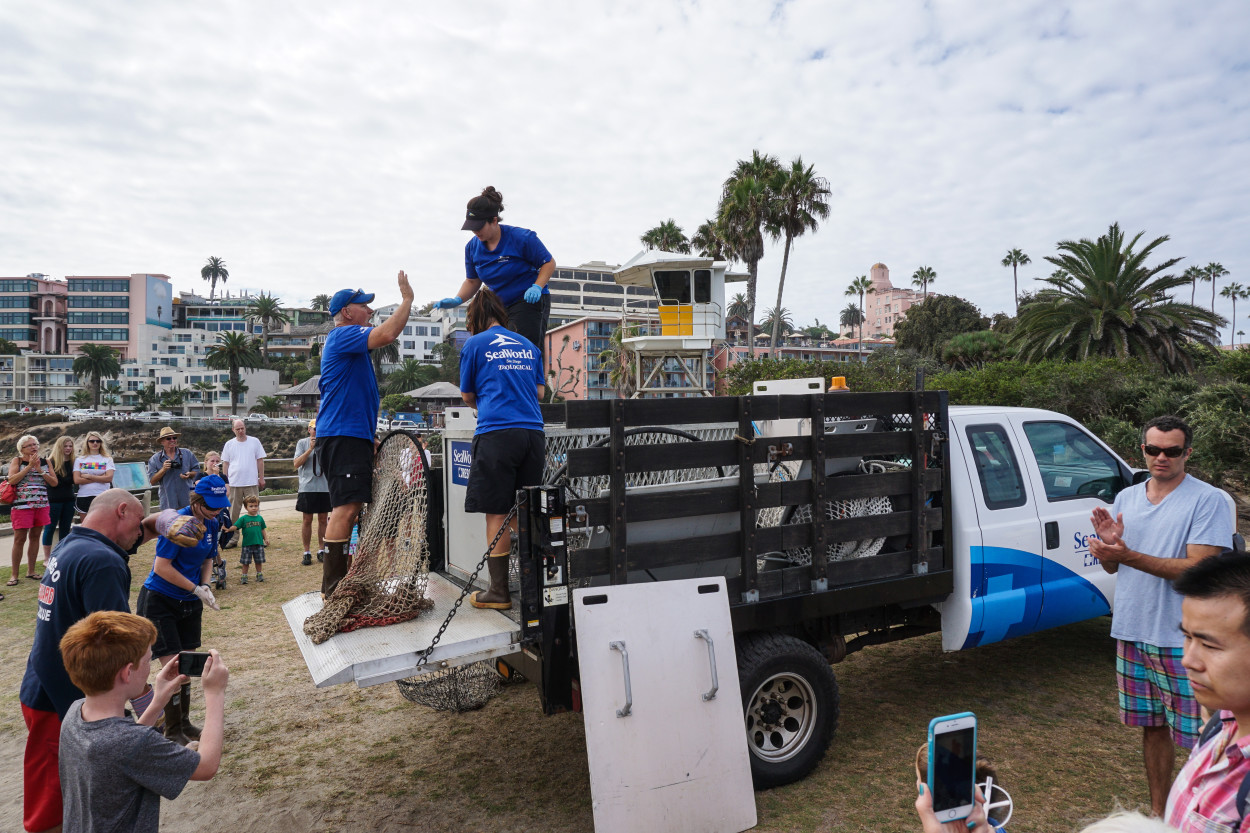 Job well done! Off to the sea lion hospital…
---
The Sea World crew were fast and efficient, rescuing the injured sea lion with a minimum of stress to the animal, and in a few weeks the injured animal will be returned to the wild. The applause of the crowd was a good end to the story.